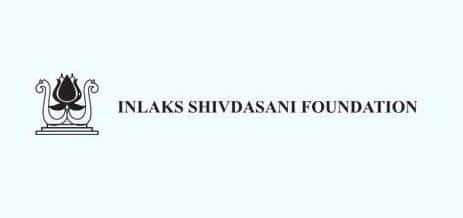 Inlaks Fine Arts Awards 2020 - Award worth Rs. 3 lacs
About Inlaks Fine Art Awards
Inlaks Fine Art Awards 2020 - Inlaks India Foundation presents scholarships for young artists from India. Inlaks Fine Art Awards 2020 is intended to help young artists in their formative years to develop their creative talent. Inlaks Fine Art Awards 2020 is open for candidates who have recently cleared their graduation/post-graduation. It provides financial assistance to enable them to work independently anywhere in India.
The Inlaks Fine Art Award is worth Rs. 3 Lacs for a one-year period.
The Applications can be made on a plain paper by mentioning the relevant details and sending 10 samples of the work done by the artist.
Subscribe for Regular Updates of Inlaks Fine Art Awards
Inlaks Fine Art Awards Eligibility Criteria
Gender
Both
Region
All India
Class/ Age
Below 30 years of age
Details

Age: The age of the applicant must be under 30 years as on December 31 in the year of application.
Academic Qualification: The applicant for this award may be a recent graduate/post-graduate or a final year student from a leading Indian institute for visual arts in India.


In case the applicant is not having a formal degree related to the field of visual arts, it is desirable that he/she would have participated in organised art exhibitions.

Not Eligible for Inlaks Fine Arts Award

No student of a first-year masters programme will be considered.
The recipient should not be holding a similar/ government scholarship or award during the same tenure.
Inlaks Fine Art Awards Reward
Cash Prize: Inlaks Fine Art Awards is worth Rs.3,00,000 for a period of one year.
Residency Programme: Inlaks Fine Art awardee will have to attend an art residency programme within India for a period of approximately 4 weeks during the course of the year.
Inlaks Fine Art Awards Application form and Process
An application on plain paper may be sent with details of name, educational qualifications, contact address, permanent address, email id, mobile phone number, landline number and evidence of the date of birth. The students willing to fill the application form need to download it by following the link below.
Inlaks Fine Art Awards Application Form - Download Here
Important Details regarding Inlaks Fine Art Awards 2020

Outline of your plans if you were to be offered the award (Not more than 400 words)

Description of your practice and areas of interest (Not more than 300 words).

How will the funds from the award be utilized (Not more than 300 words)
Documents to be submitted along with the Inlaks Fine Art Awards 2020
CV/ Resume in PDF format
Artwork
Stills: to be compiled into one PDF file (not exceeding 10 MB)
Audio/ Video to be sent as links on any of the following online platform such as artist website/ Vimeo/ Youtube/ Soundcloud. (provide the password if the links are password protected)
All work to include a list of captions (Title, Media, Year, Duration, Short Description)
Evidence of birth date: Pan card copy/Aadhar card copy/ Driving license
The applications may be sent to the following email: gladys@inlaksfoundation.org
Inlaks Fine Art Awards Selection Process
If the application of the person gets selected, then he/ she will be called for an interview. The selection of the student for the Inlaks Fine Art Awards will be done based on the interview.
Inlaks Fine Art Awards Contact Details
Address
Inlaks India Foundation ,
86 / 87, Atlanta,
Nariman Point,
Mumbai - 400 021
Contact
Mumbai
Tel : 022- 22884351, Fax :022- 22885190
info@inlaksfoundation.org
Delhi
Tel : 91-11-26741260
E-mail: inlaksindia@gmail.com