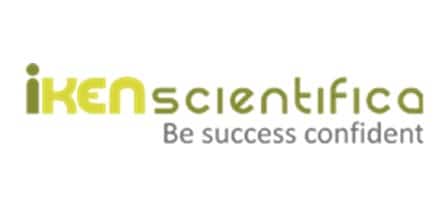 iKen Scientifica 2015 competition
Last date to apply
December 10, 2015 for Second Round Registration
About iKen Scientifica Competition
iKen Scientifica is one of India's largest hands-on science competition started in the year 2007.
It is a global competition which promotes hands-on learning, technology and design by introducing children to a wide array of concepts.
By inculcating practical approach it helps children understand science by experiential learning.
The winner gets to go on an International Educational all expense paid by Mexus Education Pvt Ltd.
About the Competition-video
Subscribe for Regular Updates of iKen Scientifica Competition
iKen Scientifica Competition Eligibility Criteria
Gender
Both
Region
All India and other countries
Class/ Age
Class 4-9
Details

There are 3 participation categories

Level 1 (Class 4 and 5)
Level 2 (Class 6 and 7)
Level 3 (Class 8 and 9)

A student can participate individually or as a team of 4 students.
It is a multi-level competition that has 3 rounds.
iKen Scientifica Competition Reward
iKen Scientifica 2015 competition Rewards
Attractive prizes and a chance for an International Educational Trip for winners of the final round or equivallent.
iKen Scientifica Competition Application form and Process
iKen Scientifica 2015 competition Application Process
Round 1:
Individual Round
Children will appear in an online test to determine their area of interest and inherent skills of understanding concepts.
Registration has to be done online at www.ikenscientifica.com
Round 2
Individual Round
Model making round based on the interest of the children.
Round 3
Individual Round
Shortlisted candidates of Round 2 will move to Round 3
Hands-on Round conducted offline.
Registration fees: Rs. 600 for round 1 and round 2 each and no registration fees for round 3
iKen Scientifica Competition Selection Process
iKen Scientifica 2015 competition Selection Process
An Academic Review Committee (ARC) will evaluate the synopsis.
ARC comprises of experts in Science and Technology.
The ARC reviews all synopses received for participation and selects the most promising ones. Shortlisted synopses will then be shortlisted for Scientifica Competition Round.
Judging Criteria
Creative Ability
Scientific thought or Engineering goal
Throughness
Skill
Clarity
Teamwork
iKen Scientifica Competition Address
Mexus Education Pvt Ltd., 612, Midas, Sahar Plaza, J.B Nagar, Andheri(East),
Mumbai-400059.India
iKen Scientifica Competition Contact Details
Helpline: 1800 300 122 44