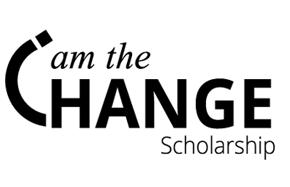 I am the Change Scholarship 2017 - Team Everest
Last date to apply
Approx. First week of June 2017
A week after class 12 results are declared
About I am the Change Scholarship
I am the change scholarship 2017 is an initiative by Team Everest NGO, to provide a scholarship for the single parent and parentless students for pursuing the graduate studies. I am the change scholarship 2017 is for the students of Tamil Nadu students who are financially poor but have good academic record and wants to pursue higher education. This scholarship will cover the full graduation studies provided the students fulfil the criteria laid down by Team Everest.
Team Everest is sponsoring the education of school and college students from 2006 and I am the change scholarship was launched in 2015.
Team Everest has been providing scholarship and education help to students since 2006 through its various programs. 25% of the scholarship slots are reserved for the students affected by Chennai flood during December 2015.
Students would be finalised between June 2017 to August 2017 depending on the commencement of their graduation course.
Subscribe for Regular Updates of I am the Change Scholarship
I am the Change Scholarship Eligibility Criteria
Gender
Both
Region
Tamil Nadu
Class/ Age
Students pursuing Class 12
Details

Students from Tamil Nadu who are pursuing class 12 and will complete it by March/April 2017 can apply for the scholarship. The students should be willing to study in any of the colleges surrounding Chennai and are available for the weekend training program and internship in Chennai.

Students who have secured more than 70% in class 12 and are willing to pursue any of the professional degrees in Arts and Science, Engineering and Medical.
Students who have secured admission through management quota are not eligible for the scholarship.

The students who have lost both of their parents or one of them due to death or divorce.
Annual Family Income: The student whose annual family income is less than 2 lakh.

Students who fulfil all the above-given eligibility criteria can apply for the scholarship.
I am the Change Scholarship Reward
Scholarship for College Fees: Team Everest will sponsor up to

Rs. 30,000

per student per year for fees and Rs.

5000

for training & internship purposes.
Skills Training Programs: Team Everest will also conduct weekend programs to train students on the various skills to ensure that they are ready for a job when they are graduates. Selected students will also get a chance to do an internship with Team Everest.
Renewal of Scholarship
The student should score 70% and above consistently every year in their graduation.
They should not have any arrears in their college fee.
They should attend 100 hours of weekend training program ever year.
Mandatory 'I am the Change' internship:

For Day College Students - Commit to minimum of 2 Social activities each month (Minimum 8 hours a month)
For Evening College sudents - We would be arranging specific projects for them.
I am the Change Scholarship Application form and Process
To apply for the scholarship programme the students can call on +91 89399 12365 or e-mail at info@teameverestindia.org. The students have to apply for the scholarship immediately after the Class 12 results are declared and call on the number 8939612365. They would be given a scholarship application form only after that.
I am the Change Scholarship Selection Process
Students must fulfil all the criteria given below and will be shortlisted and selected based on interviews and background verification checks.
The decisions will be made between June 2017 to August 2017 depending upon the commencement of the course. The decisions taken by Team Everest will be final.