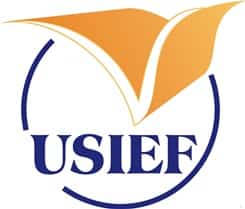 Fulbright Nehru Fellowship for Academic and Professional Excellence
About Fulbright Nehru Fellowship for Academic and Professional Excellence
Fulbright-Nehru Fellowship offers Indian faculty, researchers, and professionals with a minimum teaching/ research experience of 5 years, an opportunity for research, give lectures and carry out the combination of research and lectures in U.S host institution.
Fulbright-Nehru Fellowship for Academic and Professional Excellence is a fellowship program offered by USIEF to improve the quality of education for both nations i.e. India and the USA.
Fulbright-Nehru Fellowship is awarded under 2 categories:

General Awards: General Awards are for scholars who will complete the entire duration of their fellowship in one go including their research as well as teaching activities.
Flex Awards: Flex awards is for scholars who require multiple visits to the U.S and for those who find it difficult to leave their home institutions during the academic year

Only 25% of the fellowships will be considered for a flex option.

The duration of the fellowship is 4 to 9 months and in a case of flex awards it can be 4-6 months. Interested candidates should clearly mention plans for the Flex in their project statement and should also depict the same in the project timeline.
The Fulbright-Nehru Fellowship covers economy class airfares, monthly stipend, settling-in allowance and the professional allowance.
The fellowship is available for the following fields only:

Agricultural Sciences
Bioengineering
Climate Change Sciences
Computer Science (with emphasis on cyber security and digital economy)
Economics
Education Policy and Planning
Energy Studies
International Law (limited to environmental law, immigration law and labor law)
International Security and Strategic Studies
Materials Science (with emphasis on environmental applications)
Neurosciences
Public Health
Study of India (limited to anthropology, history, sociology, and visual and performing arts)
Study of the United States (limited to anthropology, history, sociology, and visual and performing arts)
Urban and Regional Planning (with emphasis on smart cities and waste management)
Women's and Gender Studies

Course Level: Master's and Ph.D
Country of Study: US
Course Commence: August-September 2017
Subscribe for Regular Updates of Fulbright Nehru Fellowship for Academic and Professional Excellence
Fulbright Nehru Fellowship for Academic and Professional Excellence Eligibility Criteria
Gender
Both
Region
All India
Class/ Age
Professional with Master's or Ph.D. Scholars
Details

Residential status: The applicant must be staying in India at the time of making an application.
Academic Qualification:

In a case of faculty/researchers: Ph.D. degree or equivalent published work with minimum 5 years of teaching / research experience.
In a case of professional not from academics: Master's degree or equivalent published work with minimum 5 years of teaching /research experience.

English Proficiency: The applicant may be required to appear in TOEFL Examination in order to demonstrate proficiency in The English language.

Not eligible for the Fellowship
Fulbright Nehru Fellowship for Academic and Professional Excellence Reward
Fulbright-Nehru Fellowship Rewards
The fellows receiving the fellowship will be provided with ample support to adjust and cope up with the lifestyle in U.S. The details of the allowances and other benefits are as follow:
Monthly Stipend: Monthly stipend as per the

US Government

norms will be offered to the fellows.
Insurance: The fellows will be subjected to accident and sickness program for Exchanges as per United State Government guidelines.
Air Fare: Fellows will get economy class round-trip airfare for travel from their home country to U.S.

For Flex Awardees: Two round trip economy class air tickets will be provided to the scholars selected for flex awardees.

Duration of Fellowship: The duration of the fellowship is general between 4 to 9 months and for flex awards the duration is 4 to 6 months.

Grant for flex award may begin anytime from August 2017 and activities must be completed by August 31, 2019.
Flex award can be proposed by fellows and in 2 segments. The minimum length of grant segment is 1 month while the maximum length is 3 months.

Additional Benefits- Dependent Allowance: These benefits are subjected to the availability of funds and include dependent allowance and expenses for international travel for 1 dependent, provided that the dependent stays with the fellow for at least 80% of the grant period and the fellow is on 8-9 months grant.
Fulbright Nehru Fellowship for Academic and Professional Excellence Application form and Process
Fulbright-Nehru Fellowship Application Process
The application process for Fulbright-Nehru Fellowship for Academic and Professional Excellence is completely online and thus, the applications need to be made online using the website of USIEF:
Application Form: The application form is available online and can be filled after registration. The application form can be filled in multiple settings but cannot be edited once it has been submitted.
Documents to be uploaded: Interested candidates while making online application should not forget to upload the following documents under their designated places:

Project Statement: The applicant should submit the project statement explaining the purpose and other details of the project. Specifications of statement:

Word limit: 3500 words (maximum 5 pages)
Size: 2 Mb.

Curriculum Vitae: The CV of the fellows should present a clear picture of details related to the fellow, such as educational background, work experience and major accomplishments such as publications, honors, awards, memberships in associations etc. Specifications of Curriculum Vitae:

Length: Maximum 6 pages
Size: Maximum2 Mb.

Syllabi: That applicant who is interested in lecturing and lecturing/research should upload sample syllabi for courses they are willing to teach. Specifications of Syllabi:

Length: Maximum 10 pages
Size: Maximum2 Mb.

Visa: If an applicant has entered USA on a J-1 or J-2 visa, they need to upload copies of previous DS-2019. The size of the document should not exceed 2 Mb.
Passport Details: Applicant must upload the image of their current passport showing name, place of birth, passport number etc.
Bibliography: Applicant willing for research and lecturing/research need to upload a list of one to three pages of references relevant to the proposed research.
Publication: Applicant should upload a copy of is recent and significant publication.
Employer's Endorsement Form: Employed candidates need to get an endorsement from the concerned administrative authority. Candidates can download the endorsement documents from the website of USIEF and upload it after getting it signed and filled by related authorities.
References: The candidates should request 3 referees to submit their reference letters online or reference letters can be sent to USIEF at the following Address:
Executive Director,
USIEF, Fulbright House,
12 Hailey Road,
New Delhi-110 001
Submission: The applicant should ensure before submitting that the application form is free from spelling and grammatical mistakes. Once the application form has been submitted no changes can be done in the application form.
Schedule of Fellowship
Events

Date

Application due date for 2017-2018 awards

July 15, 2016

Field-specific experts review applications to shortlist candidates

August-2016

National interviews of short-listed candidates in Delhi

End-October 2016

USIEF notifies principal and alternate nominees that they are recommended. Nominees take TOEFL

November 2016

USIEF forwards applications of recommended candidates
to the U.S. for J. William Fulbright Foreign Scholarship Board (FFSB) approval and placement

December 2016

USIEF notifies finalists

March-April 2017

Pre-Departure Orientation

May-June 2017

Program begins

August-September 2017
Fulbright Nehru Fellowship for Academic and Professional Excellence Selection Process
Fulbright-Nehru Fellowship Selection Process
There are two stages involved in the selection process, the first one is by the means of shortlisting candidates on the basis of received application while the second stage consists of personal interview. The details of the selection process are as follow:
Stage 1- Application Shortlisting: Experts will review all the received applications and on the basis of reviews, applicants will be called for interviews i.e. for stage 2 of the selection process.
Stage 2- Personal Interviews: The recommended candidates will be called for personal interviews, conducted by USIEF National Selection Committee in New Delhi. The selection committee will evaluate the candidates on the basis of the following criteria:

Motivation, maturity, leadership and adaptability
Academic credentials and professional ability
Merit of the proposed Fulbright project
Communication skills
Relevant professional/work experience
Commitment to community or national service
Ability to contribute as a cultural ambassador beyond the specific field of study
Commitment to return to India after completion of the program.
Fulbright Nehru Fellowship for Academic and Professional Excellence Address
Embassy of Mexico in India
C-8 Anand Niketan,
New Delhi, 110021, India.
Fulbright Nehru Fellowship for Academic and Professional Excellence Contact Details
Phone: +91-11-4209-0909/2332-8944
Fax: +91-11-2332-9718
E-mail: ape@usief.org.in