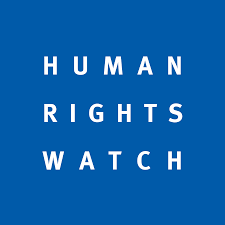 Finberg Fellowship 2016 in International Human Rights
Subscribe for Regular Updates of Finberg Fellowship
Finberg Fellowship Eligibility Criteria
Gender
Both
Region
Global
Class/ Age
Open to graduates in the fields of law, journalism, international relations, or other relevant studies
Details

Nationality: All Nationalities are eligible to participate
Academic Qualification: LL.Ms are eligible to apply.

LL.B. degrees or advanced degrees in other relevant disciplines may also be considered
Master's Graduates in the field of law, journalism, international relations, area studies, or other relevant disciplines from universities worldwide.

Other Mandatory Qualifications

Candidates must demonstrate a strong background in international human rights and be committed to building a career in human rights.
Research experience, including experience conducting interviews, ideally in the context of human rights research, is required.
Field experience in human rights work is strongly desirable.
Excellent oral and written communications skills in English are required.
Proficiency in one language in addition to English is strongly desired

Applicant must be:

Highly motivated and well-organized
Able to work quickly and well under pressure, both independently and as a member of a team
Able to juggle multiple tasks
Able to meet tight deadline
Finberg Fellowship Reward
SALARY AND BENEFITS: The salary for 2017-2018 fellows is US $55,000, plus excellent employer-paid benefits.
Human Rights Watch will assist with and pay for obtaining work authorization.
If an employee is asked to relocate by the organization, Human Rights Watch may pay certain relocation expenses in particular cases, upon prior approval of the Human Resources Director, such as:
Economy travel (including meals and lodging) to the new location
The cost of shipping personal belongings and business files to the new location
Temporary, short-term living expenses at the new location
JOB DESCRIPTION
Fellows will have to work full-time in Human Rights Watch's New York or Washington, D.C. office or in some instances in another location.
Fellows will have to:

Monitor human rights developments in various countries
Conduct on-site investigations
Draft reports on human rights conditions
Engage in advocacy and media outreach aimed at publicizing and curtailing human rights violations.
Finberg Fellowship Application form and Process
There is NO Application form, Applications have to create a profile on the official website and submit their required documents, Applicants can also click on the link given below.
Candidates juts have to send the below mentioned six pieces of their application via an e-mail under single cover in one email and preferably as one PDF file or minimum as separate PDF files)

Cover letter
Resume
Two letters of recommendation
An unedited, unpublished writing sample (no legal briefs, please)The writing samples should be no longer than 10 pages
An official law or graduate school transcript (applicants currently in one-year graduate programs should supply an undergraduate transcript with a list of their graduate school courses)


Submission of Applications


Complete applications including transcripts and recommendations for 2017-2018 fellowships must be sent by October 8, 2016, using the submission link given above. Applicants do not have to submit their applications via Email but they can email the technical difficulties and queries to

fellowship@hrw.org

.

Finberg Fellowship Selection Process
The Human Rights Watch fellowships are highly competitive.
As per the reports, 1,000 applications were received last year out of which only 12 candidates were called for interview for three fellowship positions.
Candidates are selected on the basis of the applications received and fulfillment of the prescribed eligibility criteria.
Thereafter they are called for face to face interview to New York in late November to Mid December 2016.
If in case the candidate is invited for the interview but the candidate can't afford to travel to New York Human Rights Watch will make the necessary arrangements to interview you.
Final decisions will be announced in early 2016.
Finberg Fellowship Address
Address: 350 Fifth Avenue, 34th floor
New York, NY 10118-3299 USA
Finberg Fellowship Contact Details
Tel: +1-212-290-4700
Fax: +1-212-736-1300