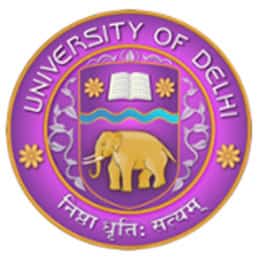 DU Internship in Vice Chancellor's Office 2016
About DU Internship
DU Internship in Vice Chancellor's Office 2016 is for the Undergraduate students of Delhi University and other Government Universities of NCT of Delhi who have bonafide identification papers. The last date to apply for DU Internship 2016 in Vice Chancellor's Office is June 8, 2016.
The students applying for DU internship must have completed the second year of their respective course.
They will have to work for the duration of 2 weeks from 10:00 am to 5:00 pm on weekdays on the work assigned to them by the Vice Chancellor's office on various projects connected with the University. Students may also be assigned Weekend projects.
Duration of Internship: 2 weeks
Subscribe for Regular Updates of DU Internship
DU Internship Eligibility Criteria
Gender
Both
Region
Delhi
Class/ Age
Students pursuing Undergraduate course
Details

The candidate must be a student of the University of Delhi or any other Government Universities of NCT of Delhi.

The candidates must have completed the second year of their respective course.
DU Internship Application form and Process
DU Internship Application form 2016 can only be filled Online. Candidates must read carefully all the information and instructions before filling the application form. The last date to apply for DU internship Application Form is June 8, 2016. It is to be noted that Students who have applied earlier for this programme are also required to fill the online form afresh latest by June 8, 2016.
Click here to Apply Online
Students must follow these steps to fill DU Internship Form 2016:
Basic Details: Students must enter all their basic details carefully such as Name, Name of University, College, College Roll No., Course, Gender, Mobile No., Telephone Number, Email, Year of admission.
Result percentage: Students must enter the percentage obtained by them in Semester 1, 2, 3 and if semester 4 is available.
Candidates must mention whether they have worked already in the VC office and if yes they must specify the dates.
Candidates must also have to write 5 sentences about why they wish to work as an intern in Delhi University.
Upload Photograph and Signature: Students must upload their photograph and signature in JPG only that should not be more than 150 KB.
Upload Documents: Candidates must upload documents such as Photo ID, Address proof, and qualifying mark sheet in PDF format only, not more than 350 KB
Bank Details: The students must enter their bank details such as account number, the name of the bank, branch address and IFSC Code.
Submit: After all the mandatory details mentioned in the application form have been entered by the candidates they must click the submit button. All the information must be completed because the incomplete form will not be considered.
Submission of Application Form

Students need to submit DU Internship Application Form 2016 online Only. They need not submit the hard copy of the application form or any other document to the authority. However, the candidates are advised to a take a print out of the duly filled in DU Internship Application Form for future use.
DU Internship Contact Details
Delhi University Admission Helpline
155215 (Without any precode)
011-27006900
011-27667092