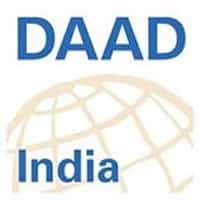 DAAD Germany Summer Internship in Science and Engineering 2016
About DAAD- Working Internships in Science and Engineering (WISE)
The German Academic Exchange Service i.e. DAAD Germany offers Undergraduate students of Indian Origin an internship opportunity in the top German Institutions and is commonly known as DAAD Internship
DAAD is the largest funding organization in the world that supports the International Exchange of Students and Scholars.
Indian students pursuing a degree in the fields of science (Including Mathematics and engineering are eligible to apply for the Summer Internship Program.
Working Internships in Science and Engineering will lead the selected students to work with doctoral students, scientists or professors as part of on-going research projects in the German Institutions.
Duration of the Internship Program: 2 to 3 months in the period between May and July.
Subscribe for Regular Updates of DAAD- Working Internships in Science and Engineering (WISE)
DAAD- Working Internships in Science and Engineering (WISE) Eligibility Criteria
Gender
Both
Region
All India
Class/ Age
Undergraduate Students of Indian Origin
Details

The Internship is open only for Indian Students studying in selected Engineering Colleges >> List of colleges eligible for DAAD Wise Internship
Education Qualification


Students of selected Indian Higher Education Institutions being in their 5th or 6th semester of Bachelors' program
Students of selected Indian Higher Education Institutions 5th, 6th, 7th or 8th semester of an integrated or dual bachelor degree course.
CGPA/ Percentage required: Candidate must have scored 85% marks in aggregate or CGPA 8.5 / 10 & above in completed semesters at the time of application. Applicants must be a registered student of their institution.
Courses applied: Courses eligible for the Internship are Engineering, Mathematics and Science

Language skills: Very good proficiency of the English language is required. Note: German language skills are not required.
Recipient of Internship Letter: Candidate must have received an Acceptance cum invitation letter from a German professor for the internship.
Availability of Passport: At the time of application, the applicant should already be in possession of a valid passport. The name on the application form should be identical with the one in the passport.
Not Eligible

Students who have been awarded a WISE Internship previously are not eligible to apply.
Internships at private research institutes or companies are not eligible.
DAAD- Working Internships in Science and Engineering (WISE) Reward
Selected students for DAAD WISE will get an opportunity to pursue a research internship at a public or state-recognized higher education institution or a non-university research institute in Germany to work with doctoral students, scientists or professors as part of on-going research projects.
Other benefits of the DAAD Wise Internship 2016:
A monthly scholarship of 650 euros for undergraduate students
(the monthly installment will be calculated on a daily basis, i.e. 21.70 euros per day)

Travel allowance

: Travel subsidy of 550 euros (as a lump sum amount)

Individual Insurance:

Payment towards health, accident and personal liability insurance covered by DAAD
Interns will experience a meeting with DAAD scholarship holders in Germany.
DAAD- Working Internships in Science and Engineering (WISE) Application form and Process
Eligible candidates have to apply online for DAAD WISE Internship through DAAD Portal .
How to submit application for DAAD Wise Internship
Register: Students have to Register themselves on the DAAD portal.
Request references i.e. A form completed byareferee, has to be generated in the DAAD portal in the section "Request reference" after registration.

Applicants have to send the downloaded Reference Form by e-mail to their referee and ask them to fill the form with complete details and return in a sealed envelope. References are confidential and should not be read by the applicant.

Applying online in the DAAD: Students have to Download and Complete the DAAD online application form. Then, they have to prepare documents.
Important documents for the application procedure
Full curriculum vitae
DAAD form "Certificate of Enrolment" filled in by home institution as proof of current enrolment
DAAD form " No Objection Certificate" filled in and stamped by home institution
(Doc for NOC)
Invitation letter of German supervisor
DAAD form " Approval form by German Host" filled in by German supervisor
Recent reference from Indian university teacher which provides information about the applicant's qualifications (please find the form in the DAAD Application Portal)
University degree certificates indicating final grade(s)
If required, documents have to be translated (unless they are already in German or English).
Paper documents (except references) have to be scanned and saved in PDF format.
Students are allowed to submit the required documents in PDF format only. Then, the documents asked have to be submitted in PDF format in DAAD Portal.
An "Application summary", generated in the DAAD portal has to be uploaded.
Important guidelines for application process for DAAD Wise
The first and last name filled in the application form should be identical to that mentioned in the passport.
Note: "Submitting an application" tab in the scholarship database only appears while the current application period is running.
Submission of DAAD Wise Application Form by Post


Students have to submit the printed "Application summary" ( received after completion of application procedure)– if necessary with several copies, with the required references (in sealed envelopes) and a work sample if applicable by post. All documents should be sent to
DAAD Regional Office – New Delhi,
2, Nyaya Marg, Chanakyapuri,
New Delhi 110021, INDIA
DAAD- Working Internships in Science and Engineering (WISE) Selection Process
The review of applications and the selection process will be based on academic achievements of the candidates.
Selection Criteria for DAAD WISE


In case of getting more than one offers, the applicant has to select single internship.
Search of Mentor that will guide the applicant: The applicant has to independently search for a German professor/ guide, under which interns could carry out the research work.
DAAD Result 2016


DAAD Result for the Working Internships in Science and Engineering (WISE) 2016 will be announced by beginning of February 2017.
DAAD- Working Internships in Science and Engineering (WISE) Address
DAAD Regional Office – New Delhi
2, Nyaya Marg, Chanakyapuri
New Delhi 110021 INDIA
DAAD- Working Internships in Science and Engineering (WISE) Contact Details
Contact person: Ms. Richa Arora