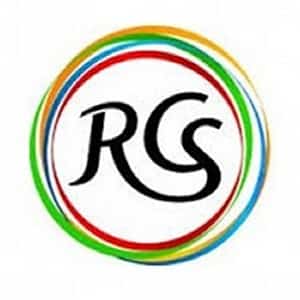 Queen's Commonwealth Essay Competition 2019 - Submit Entry
Last date to apply
Online Entries: 1 June 2019
About Queen's Commonwealth Essay Competition
Queen's Commonwealth Essay Competition 2019 is conducted by The Royal Common Wealth Society in partnership with Cambridge University Press since 1883. This Essay Contest is the world's oldest and largest school's International Writing Competition. In 2016, Approximately 13,500 entries from nearly every Commonwealth countries were received. The last day to submit the online entry for Queen's Commonwealth Essay Competition is 1 June 2019
Queen's Commonwealth Essay Competition Dates
| | |
| --- | --- |
| Events | Dates |
| Last Date for Offline Entry Submission | 1 May 2019 |
| Last Date for Online Entry Submission | 1 June 2019 |
| Result Announcement | August 2019 (Tentative) |
Commonwealth Essay Writing Competition

Theme

The theme for the 2019 Essay writing competition is "A Connected Commonwealth'

The theme for this year is asking young people to consider how they can work to use cultural, technological and environmental connections for positive change across the Commonwealth. It asks young people to consider the potential of the Commonwealth in strengthening the vast and varied links between citizens.
Commonwealth Essay Writing Competition

Topics
| | |
| --- | --- |
| Topics for Junior Category | Topics for Senior Category |
| 1. My cultural connections. | 1. You are the most optimistic, connected generation the world has ever known.' HRH The Duke of Sussex. How can you use Commonwealth connections for positive change? |
| 2. An overseas visitor is coming to your town for the first time. How would you connect with them? | 2. Connected by the oceans; can we work together to protect the environment? |
| 3. A place I feel connected to | 3. We are all now connected by the Internet' – Stephen Hawking. What does the future hold for humankind? |
| 4. The Commonwealth connects people across borders - what can we learn from our neighbours? | 4. Family, Community, Nation, Commonwealth. What are the opportunities for shared, sustainable growth |

Students can submit a poem, letter, article, story, essay or even a short play.
Subscribe for Regular Updates of Queen's Commonwealth Essay Competition
Queen's Commonwealth Essay Competition Eligibility Criteria
Gender
Any
Region
India and all Common Wealth Countries >> List of Commonwealth countries as well as residents of Maldives and Zimbabwe
Class/ Age
Up to 18 years
Details

The Competition would be conducted in two age groups:

Junior (under 14 years) - Born on or after 2 June 2005
Senior (14–18 years)- Born between 2 June 2000
and 1 June 2005

The Participant must be living in, or be a national of, a Commonwealth country/territory
The competition is open to all students who are currently studying GCSE, AS / A2 Level or IB Economics
Queen's Commonwealth Essay Competition Reward
| | |
| --- | --- |
| Junior Category | Senior Category |
| Junior Prize Winner | Senior Prize Winner |
| Junior Runner Up | Senior Runner Up |
| Gold Awards | Gold Awards |
| Silver Awards | Silver Awards |
| Bronze Awards | Bronze Awards |
One winner and One runner-up each from Junior and Senior category will be flown to London for a week of cultural and educational visits culminating in a special award event.
All four top entries will be published by the RCS.
Certificate of Participation: All Certificates for the 2019 Competition will be only generated online by entering the reference number.

Reference Number would be given to the students on submission of their entry.
Queen's Commonwealth Essay Competition Application form and Process
All the entries for Queens Commonwealth Essay writing program can be submitted through both online and offline mode. The applicants can click on the following link to submit their entries online or download the entry form.
Click here to Apply Online
Click here to Download Entry Form - Closed

Answers can be submitted in some formats, for example, poem, letter, folktale, script or essay.
Entries can only be uploaded in either word doc. Or pdf format.
Once an essay is submitted, the applicant will not have the opportunity to revise it, so they must be careful in their submission.
Guidelines for submission of Essay
Entrants are encouraged to be creative in their response.
Language: All essays must be in English.
Illustrations are welcomed, particularly in Junior entries, but they must enhance the written text and add to the overall quality of the entry.
Only one essay per entrant is allowed.
The Length of the Submission: The maximum word-counts are 1500 words for Senior entries and 750 words for Junior entries. Exceeding the word-count will result in an automatic disqualification.
The Essay can be submitted in Microsoft Word document (.doc or .docx) or PDF format (.pdf) format online.
Applicants can also submit their entries offline also i.e. via Post, and it is recommended to submit your entries before 1 June 2019 for safe submission before the deadline.
Those submitting the offline entry have to send the offline entry form at the following address.
The Queen's Commonwealth Essay Competition
The Royal Commonwealth Society
Award House, 7-11 St Matthew Street
London, SW1P 2JT, UK
Queen's Commonwealth Essay Competition Selection Process
The result of Queen's Commonwealth Essay Competition 2019 will be announced in August 2019 (Tentatively). Participants are expected to show originality and flair, linked to sound academic standards and competent use of English as a written language. This includes a good standard of spelling and punctuation, neat presentation, and clear hand-writing or word-processing.
The Royal Common Wealth Society in partnership with Cambridge University Press

It was founded in 1868, is a network of individuals and organizations committed to improving the lives and prospects of Commonwealth citizens across the world.
Commonwealth Essay Writing Competition Winners 2018
Queen's Commonwealth Essay Competition Contact Details
The Queen's Commonwealth Essay Competition
The Royal Commonwealth Society
Award House, 7-11 St Matthew Street
London, SW1P 2JT, UK
E-mail: competitions@thercs.org