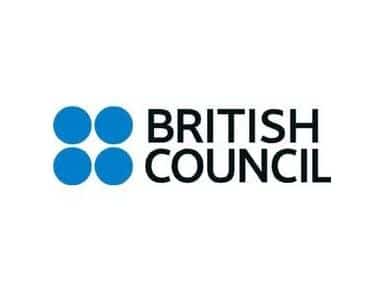 Charles Wallace India Trust Scholarships for Long Term Award 2020
About Charles Wallace India Trust Scholarships
Charles Wallace India Trust Scholarship is an English Charity Fund that enables Indians in the early to mid-stages of their careers to spend time in the UK.
This scholarship is provided by the Charles Wallace India Trust (through an agreement between the Indian and the British Government), established in 1981.
Scholarship is named after Charles Wallace, a British businessman and entrepreneur who born in Calcutta, India in 1855 and after making provision for his family he left his estate to be divided between the British Treasury & the Treasury of British India.
Through Charles Wallace India Trust Scholarship, awardees get an opportunity to achieve artistic, academic and professional ambitions and to broaden their international contacts.
In over 30 years, Charles Wallace India Trust has made around 3000 grants to benefit Indian students in order to widen their experience or get exposure in their preferred areas of study in UK.
Subscribe for Regular Updates of Charles Wallace India Trust Scholarships
Charles Wallace India Trust Scholarships Eligibility Criteria
Gender
Both
Region
All India
Class/ Age
25-38 years
Details

Educational Qualification: Should have a first degree, diploma or professional qualification in their specialization
Age Criteria: Should be aged between 25-38 years
Should have not received a CWIT grant within the last five years
CWIT does not support two years of courses under this scholarship.

Areas of Study are covered under the Charles WallaceLong Term Awards

Visual Arts
Performance, e.g. Dance, Drama, Music, Directing
Film - including Script Writing and Direction
Photography
Design (but not Architecture)
Curating
Art History.

Heritage Conservation

Conservation architecture
Management of heritage projects or sites
Conservation of materials such as timber, stone, metal including metal structures, armour, paintings, photographs and film
Conservation of landscape
Management of museums and collections
Engineering, in relation to conservation of heritage buildings and structures
Charles Wallace India Trust Scholarships Reward
Total 10 long term awards will be offered and selected candidates will get an opportunity to study or gain wider experience & exposure in the UK in the chosen areas of study, applicable for Arts and Heritage Conservation varies.
Awards will be for 2-3 months of UK study up to a maximum of a year along with the accommodation & living costs in the UK, fees where they are payable at and performance at interview.
Essential criteria for availing the scholarship
An IELTS certificate( International English Language Testing System)
Evidence of unconditional acceptance on the course, program, attachment or internship for which you have applied, or evidence of progress towards acceptance.
Portfolio submission where appropriate in either CD/DVD or hard copy format.
Charles Wallace India Trust Scholarships Application form and Process
Applications for the Charles Wallace India Trust Scholarships can be submitted only in hardcopy at the nearest British Council Center. British Council offices in India are present in 9 cities.
Candidates must submit the application form with a statement of purpose in which they have to mention the details about the course which they want to follow, what they want to do in the UK and what are their plans to use the experience of the scholarship after coming back to India.
Interested applicants can download the application form.
Charles Wallace India Trust Scholarships Selection Process
Selection procedure for the scholarship comprises two steps:
Shortlisting will be done after evaluating the applications received by the British Council.
Selected candidates will be called for an interview in late February in Delhi.
Interview duration- 30 minutes
Note: Applicants having significant work experience will be given preference during the selection procedure.
Charles Wallace India Trust Scholarships for Long Term Award Result
Results of the interviews will be announced in early April. The students will be intimated about the result on email and they have to accept the scholarship in the stipulated period of time.