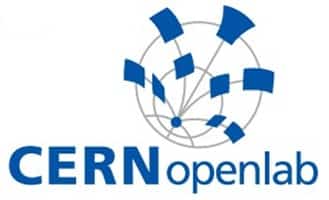 CERN Openlab Summer Student Programme 2018
About CERN Openlab Summer Programme
CERN Openlab Summer Student Programme 2018 is launched by CERN, the European Organization for Nuclear Research to train students on the latest hardware and software technologies and teach them to incorporate IT solutions into high energy physics.
CERN Summer Internship Programme is offered to students pursuing graduation or post-graduation for at least three years in Engineering, Computer Science, Physics or Mathematics who are interested in working on advanced IT projects for a two-month period between June-September 2018. Students who are still pursuing their course are also eligible to apply provided that they finish their courses prior to the start of the program.
The last date to submit CERN Openlab Summer Student Programme Application Form is 19 February 2018.
Subscribe for Regular Updates of CERN Openlab Summer Programme
CERN Openlab Summer Programme Eligibility Criteria
Gender
Both
Region
Global
Class/ Age
Pursuing B.Sc/Msc.
Details

Educational Qualification: The applicant must be pursuing graduation/post-graduation in Engineering, Computer Science, Physics or Mathematics.

Must have completed at least three years of full-time study at the university level by the summer of 2018.
Must still be a registered student while undergoing the Programme at CERN.

Students graduating in summer 2018 are also open to apply.

Language Proficiency: Must be fluent in English. Knowledge of French is an advantage.

Not eligible to apply

Students who have already worked at CERN for more than 3 months as a technical student, user or trainee, etc.cannot apply for the Programme.
CERN Openlab Summer Programme Reward
Candidates who are selected for CERN Summer Student Programme 2018 will enjoy the following benefits:
Daily Allowance: Students will get a daily allowance of 90 CHF (Approximately Rs 6000) during the internship period.
Travel Allowance: Students will receive a one-time payment as their travel allowance.
Health Insurance: The Programme will also cover the Health insurance of the student during his/her stay.
Accommodation: The students will receive assistance on looking for accommodation.
Students at the Summer Student Programme are required to:
Daily Report: Submit a report at the end of each day.
Short presentation to IT Department: Give a short presentation during a session in the IT department
Attendance: Must maintain attendance during visits inside and outside the laboratory.
Some examples of projects undertaken by students during CERN Summer Programme are:

Archiving OpenStack cloud volumes
Performance study of detector alignment software
Porting a Java-based Brain Simulation Software to C++
Processing of the WLCG job monitoring data using ElasticSearch
Evaluating the performance of Seagate Kinetic technology and its integration with EOS
Upgrading the Huawei Cloud Storage Benchmark to make it compatible with ROOT6
CERN Openlab Summer Programme Application form and Process
Candidates who are interested in applying for the CERN Summer Student Programme 2018 are required to do so on or before 19 February 2018.
Guidelines to fill the Application Form
Visit the official website and Apply Online
Register yourself using your E-mail ID and setting a new password. Use a formal E-mail ID.
Documents to be uploaded along with the Application Form:

CV: Curriculum Vitae of the Candidate
Recommendation Letter: Minimum one letter of recommendation letter by University supervisor
Motivation Letter: A motivation letter speaking of the preferred subject of work.
University declaration for the current year.
Steps to fill the Application Form
Fill in the requisite personal and academic details carefully and correctly.
Language Rating: Rate yourself English and/or French skills using the 'Self-Assessment Grid' provided on the Application Form.
After completely filling up the details, press the submit button.
Application Form Submission
The duly filled in CERN Openlab Summer Internship Programme is to be submitted after that the candidates will receive a confirmation E-mail. Students are required to upload the relevant documents, without which the Application Form will be considered incomplete. Candidates can also upload other relevant documents if they so wish.
CERN Openlab Summer Programme Selection Process
The Selection process for the student programme will begin after the application is completely submitted.
The CERN Openlab Summer Student Programme Committee and the future supervisors of the students will evaluate the CERN Summer Internship Application Form and choose the selected candidates.
Students will be informed of the results by the end of mid - April 2018.