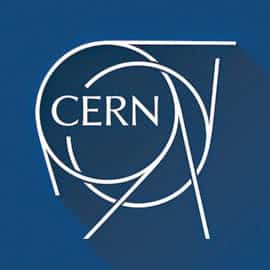 CERN Short Term Internship program 2016
About CERN Short Term Internship Program
CERN Short Term Internship Program 2016 is a short practical training program of 6 months duration for the undergraduate student in a technical or administrative field.
CERN offers a limited number of Internships to the candidates who are pursuing their under graduation studies for unpaid practical training assignments.
Many universities require their enrolled students to spend some a training period in industry or in a research establishment to gain some practical knowledge about technical and administrative backgrounds.
The Traineeship must form part of candidate's studies related to the given below topics.

Applied physics, computing, mathematics, electrical, electronic, mechanical or civil engineering, instrumentation for accelerators and particle physics experiments, materials science, radiation protection, safety and environmental protection, surveying, ultra-high vacuum, scientific communication. A very limited number of places may be available in administrative fields: translation, advanced secretarial work, accounting, legal services, human resources, librarianship, logistics.

No. of Posts: Limited
Job Category: Civil Engineering, Controls and Data Acquisition, Electricity, Electromechanics, Electronics, Health, Safety & Environment, Information Technologies, Materials Science & Surface Engineering, Mechanics, Physics, Support & Administration.

Subscribe for Regular Updates of CERN Short Term Internship Program
CERN Short Term Internship Program Eligibility Criteria
Gender
Any
Region
Global
Class/ Age
Minimum: 18 Years of age
Details

Candidates must be pursuing the full-time undergraduate course.

Candidate must have a good command over English or French.
Candidates should return to their Educational institution on successful completion of Training.
Candidate should have enough financial resources to support themeselves in the local area and also pay for their travel, lodging.
Candidates work at CERN must be an obligatory or recommended part of your studies.

Not Eligible to Participate

Candidates who have already commenced doctoral studies cannot participate.
CERN Short Term Internship Program Reward
Selected students for CERN Internship will get an opportunity work and train themselves under the supervision of experts as part of on-going projects.
Important Points
Short Tem Trainees will not be paid any Remuneration
Minimum duration of appointment is 1 month and maximum is 12 months
During the requested training period the student must remain enrolled in an educational establishment
Students must have a

medical insurance

covering occupational illness and accidents that is adequate in Geneva.
CERN Short Term Internship Program Application form and Process
Candidates have to apply ONLINE only by following the link given below. Applicants have to apply before December 31, 2016.
STEP 1: Registration. Applicants have to register using their valid Email Id where the will receive the verification Email.
STEP 2: Fill the personal details and choose a password, applicants have to create an account.
STEP 3: Upload CV in PDF Form of size 5 MB along with Proof of admission in school / university and a copy of ID/passport.
CERN Short Term Internship Program Selection Process
All the applications received will be examined by a panel of experts ho wish to host a student.
Candidates whose applications will get shortlisted will be contacted by departmental secretariat of the selecting supervisor.
For the students who do not get selected, they will be informed of the outcome by email approximately one month before the desired start date.