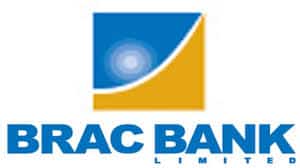 BRAC Bank's International Internship Program 2016
Last date to apply
It is open through out the year
About BRAC Bank's International Internship Program
BRAC Bank's International Internship Program 2016 is aimed at offering an opportunity to the interested international students of reputed universities who wish to research or gain work exposure at BRAC Bank in Dhaka, Bangladesh.
The objectives of the Bank internship program are as follows:

Orient the interns

with the various operations of BRAC Bank through a research project/ assignment of mutual interest.
Provide various departments of BRAC Bank with the assistance of highly qualified students specialising in various fields and gain new insights and perspectives from them as tools for the organisational and operational improvement.

Train the students

in a professional environment through the internship program that would help them to develop organisational and professional skills for their future career.

Duration of the Internship program is 12 weeks
BRAC Bank accepts 12 international interns in a year. It is important that interested students apply at least two months advance to be considered for this program.
A supervisor will be assigned for each of the selected an intern. The intern will then work on a research project that is mutually agreeable between the intern and department supervisor.
Subscribe for Regular Updates of BRAC Bank's International Internship Program
BRAC Bank's International Internship Program Eligibility Criteria
Gender
Both
Region
Global
Class/ Age
Graduates
Details

Nationality: Only Non-Bangladeshi nationals are eligible to apply
All interns must have excellent communication skills in English
BRAC Bank's International Internship Program Reward
BBL Interns will be paid a lump sum amount of BDT 10,000 per month on a reimbursement basis upon submission of living expenses vouchers.
BBL shall not bear any other expenses related to internship program including but not limited to air fare, visa, insurance, accommodation.
Interns may need to travel to various field locations within the country if required. Travel expenses will be reimbursed upon submission of travel related vouchers
BRAC Bank's International Internship Program Application form and Process
To apply for the Internship Program interested candidates have to send request at international.internship@bracbank.com. Thereafter the application form will be sent to the candidate.
All internship applications should be made at least 3 months prior to the internship placement.
Enclosure to be sent along with the Application
The Application should contain a statement of interest for perusing an internship with BRAC Bank of maximum 300 words.
An updated CV
A passport size digital picture
Submission of the Application Form


The duly filled in application form along with university forwarding letter for internship and above mentioned enclosures has to be submitted at international.internship@bracbank.com
BRAC Bank's International Internship Program Selection Process
BRAC Bank's International Intern Selection Committee evaluates all applications on the basis of merit and academic /professional records.
In 3 weeks you will receive a decision regarding your application.
BRAC Bank's International Internship Program Address
BRAC Bank Limited
1 Gulshan Avenue
Gulshan -1
Dhaka 1212
BRAC Bank's International Internship Program Contact Details
Phone: +880-2-885 9202
E-mail: international.internship@bracbank.com