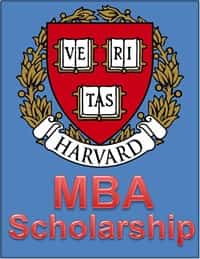 Boustany MBA Harvard Scholarship 2019
About Harvard MBA Scholarship 2019
Boustany MBA Harvard Scholarship 2019 is being offered for academically brilliant students who have secured admission in MBA Program offered at Harvard University. Harvard University MBA Scholarships are provided to the academically brilliant students once in every two years.The successful candidate should also become a part of the two-month unpaid internship with the Boustany Foundation. Boustany MBA Harvard Scholarship 2019 will be accepted for the batches commence in Autumn 2019 by 31 May 2019. Scroll down to get details about Boustany MBA Harvard Scholarship 2019.
The Boustany MBA Harvard Scholarship is a biennial scholarship offered for a two year MBA course at Harvard Business School.
Boustany MBA Harvard University offers the scholarship for MBA aspirants every two years.
About Harvard University
Harvard University is among the most prestigious university in the world established in 1636. Harvard MBA programme is also one the leading business programme and the scholarships for the same are funded by the Boustany Foundation to the exceptionally talented students, and also aims to create life-changing opportunities for less privileged children and encourages tolerance between different cultures.
Subscribe for Regular Updates of Harvard MBA Scholarship 2019
Harvard MBA Scholarship 2019 Eligibility Criteria
Gender
Both
Region
Global
Class/ Age
Graduate
Details

Nationality: The scholarship can be offered to candidates of any nationality.
Academic Qualification: The applicant should possess excellent academic record in his/her studies and should meet the educational qualifications to get admission in MBA program of University.

Candidate should make application for the scholarship after getting an offer of admission from the Harvard MBA programme.
Harvard MBA Scholarship 2019 Reward
The Harvard MBA Scholarship 2018 offers the scholarship worth USD 95,000 (Approx. 61 lakh) to cover the tuition fee of the scholar.
The scholarship will be offered in 2 installments of USD 47,500 each.
The travel & accommodation-related expenses of Boustany Foundation Internship will also be covered for the student.
Harvard MBA Scholarship 2019 Application form and Process
The applications for the scholarship are to be made online and interested candidates are required to send their Curriculum Vitae along with the photograph, GMAT Score and acceptance letter from the University to 'admissions@boustany-foundation.org' in order to complete the application process.
Harvard MBA Scholarship 2019 Selection Process
The selection of the candidates will be done after an interview with the Boustany Foundation and the scholarship will be awarded during the month of June 2019.
Harvard MBA Scholarship 2019 Contact Details
Boustany Foundation
1 Avenue des Citronniers
98000 Monaco
Email Id: info@boustany-foundation.org