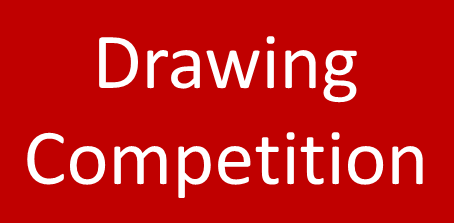 AstroSpace Drawing Competition
Last date to apply
September 1, 2014
One winner will be declared every month
About AstroSpace Drawing Competition
This competition is a unique opportunity for students to combine their creative skills with their scientific skills in order to produce a drawing of "India's first Mission to Mars: Mangalyaan".
Some of the suggested themes around which a participant can build-up the drwaing are,
Capture the launch of Mangalyaan from Sriharikota in a sequence of drawings
Visualizing Mangalyaan goes through space to reach Mars
How it works upon reaching Mars
A situation where in Mars spacecraft is caught by an alien on its way to Mars.
A situation wherein the student assumes being part of the Mars mission team and work as a scientist in ISRO
Some of the strange discoveries like a floating lake, Aliens being discovered by India's Mars mission
Be an astronaut and go fix the problem on Mangalyaan spacecraft once it reaches Mars orbit
Any wild imagination related to India's first Mars mission
Subscribe for Regular Updates of AstroSpace Drawing Competition
AstroSpace Drawing Competition Eligibility Criteria
| | |
| --- | --- |
| Gender | Both |
| Region | Global |
| Class/ Age | Upto Class 10 |
AstroSpace Drawing Competition Reward
A winner will be chosen each month. However, all submitted entries will be displayed on the website.
The exciting prizes will consist of space toys, space books, space bags, space caps, shuttle models and much more.
AstroSpace Drawing Competition Application form and Process
Entries are to be sent to iss@indianspacestation.com with Subject as "Indian Space Station: Drawing Competition Month: 2014"
The following details should be provided along with the document
Name of the students:
Standard/Class Studying:
Roll number/ID number:
School Name and address:
Favorite Teacher Name and contact details (phone number and email id):
Parents Name and contact details (phone number and email id):
A good photograph of the student either with his/her favorite teacher or with their parents.
Specifics of the painting:
There are no charges to participate in the competition.
Students should use either A4 size or half the A4 size (recommended) for drawing.
Only the soft copy of the drawing is accepted.
The painting should be your original work.
If a student wins a prize in any of the month then he/she could again participate in the subsequent months as well.
The drawing has to be hand-written (using pencils/sketch pens etc) and the student cannot make use of any computer tools for this purpose.
AstroSpace Drawing Competition Selection Process
Winners will be selected by ISS team
AstroSpace Drawing Competition Contact Details