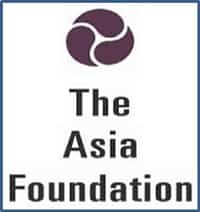 Asia Development Fellowship Program 2017
About Asia Development Fellowship Program 2017
Asia Development Fellowship Program is an opportunity for Mid-Career Professionals who are willing to enhance their leadership skills and want to play a key role in solving the issue they are passionate about. The applicant also needs to be a resident of selected Asian countries and must have age below 40 years.
Asia Development Fellowship Program does not require any specific educational qualification, the candidate needs to have commendable expertise and experience in the following fields:
Governance and law
Economic Development
Women's Empowerment
Environment
Regional Cooperation.
Conversation skills in English are required but there is no need of TOEFL Score.
Program Details: Asia Development Fellowship Program designed to enhance leadership skills, Asian development knowledge, professional networks, and international exposure. The program will be conducted in South Korea, Vietnam, and USA (San Francisco, New York, and Washington DC).
Benefits: All the expenses related to the program such as airfare, lodging & meals, visa fee, insurance etc. will be paid by the foundation.
Asia Development Fellowship Important Dates
Events
Dates
Asia Development Fellowship Application Deadline
November 21, 2016
(Monday, 11:59pm)
Merit List
January 2017
South Korea - Leadership Training Program
Vietnam - Workshop on Asian Development
April 9-22, 2017
USA – Leadership Dialogue and Exchange
September 10-26, 2017
Subscribe for Regular Updates of Asia Development Fellowship Program 2017
Asia Development Fellowship Program 2017 Eligibility Criteria
Gender
Both
Region
Selected Asian Countries including India, Bangladesh, china, Japan etc.
Class/ Age
Under 40 years of age as by January1, 2017
Details
Nationality:

The applicant of Asia Development Fellowship Program needs to be a citizen any of the following countries:

Afghanistan, Bangladesh, Cambodia, China
India, Indonesia, Japan, Korea, Laos, Malaysia
Mongolia, Myanmar, Nepal, Pakistan, Philippines
Singapore, Sri Lanka, Thailand, Timor-Leste, Vietnam.

Age:

The applicant needs to be younger than 40 years at the time of making application for the Fellowship program.



Experience:

The candidate making application should have commendable record of accomplishment & experience in the following fields:

Governance and law
Economic Development
Women's Empowerment
Environment
Regional Cooperation

English Proficiency:

The

candidate should

be able to communicate in English but the

result

of TOEFL exam is not required.



Personal Traits:

The candidate needs to be thoughtful, committed, respected and inspirational leader depicting significant impact on the selected field.
Asia Development Fellowship Program 2017 Reward
The candidate selected for the Fellowship program is a four-week long program, organised in 2 sections first in April and second in November. The Asian Fellowship program will greet the winner with a flexible small grant award of US $5,000.
The details of the benefits of Asia Development Fellowship Program are as follow:
Financial Aspects: The program covers all the expenses occurring during the course of the program including Air Fare, costs for coursework and programming, Local Transportation Expenses, Lodging & Meals, Visa fees, and Health & Accident Insurance. The candidates will also get er day living allowance.
Career Aspect: The Asia Development Fellowship Program will help the candidates gain the following skills to enhance their Career:
International and intercultural exposure.
Leadership skills in developing problem solving, critical perspectives, managing change, and best practices.
A better grounding in development theory, methodology, and strategy, in addition to a better relative understanding of Asia's critical development issues.
Enhance and Widened personal as well as professional networks
Improved communication skills in English.
Asia Development Fellowship Program 2017 Application form and Process
The candidates willing to make application for the fellowship can do the same by visiting the official website of The Asia Foundation and completing the application process. The details of application process are:

Click Here to Apply online
In order to complete the application, form candidates are required to provide certain details and write-ups. The details required to complete the application form are:
Personal Information: The candidates are required to provide personal information related to their work experience, educational qualifications, and contact details.

Written Submission: The candidates are required to provide brief write-ups on the following topics;
Summary of applicant's professional background & experience, expertise and accomplishments. It should have maximum 150 words.
A detailed description of leadership experience in the professional field, providing specific examples where your skills were utilized. Maximum 300 words.
A 300-word description of development challenges being faced by the applicant's country and applicant feels passionate about them.
Documents to be enclosed :
The applicant should need to enclose the following documents complete the application process:
Curriculum Vitae:

A detailed CV having maximum 3 pages.

Academic Transcript:

Applicant should upload an

unofficial

transcript of their highest degree.

Video:

Candidates should upload a video of maximum 3 minutes, in which he/she should introduce themselves, summarize their professional background and present their opinion about "How they define Leadership and what are the skills required by most effective and impactful leader in the

21st

century?"

Candidates are requested to use YouTube to upload their video and share the video link.

Letter of Reference:

The candidate should provide details of at least 2 references. References will be contacted online and they can submit their letters using online application system.

Letter of Recommendation

is

not to be sent as email attachments.
Submission of Asia Development Fellowship Program Application Form

The candidates have to check the details of the application form before submission. Candidates are required to take at least two print out of application form for future reference. Candidates are not required to send the application to The Asia Foundation.
Asia Development Fellowship Program 2017 Selection Process
The initial selection of the candidates will be done on the basis of their Applications which will be review by The Asia Foundation.
The final selection will be done by a committee of experts related to the same field, they will evaluate the issue selected by the candidate on the basis of equality, opportunity, community and professional, and leadership potential in their deliberations.
Candidates will be chosen without regard to sex, race, religion, sexual orientation, ethnic background, marital status, or financial need
Asia Development Fellowship Program 2017 Address
The Asia Foundation
456 California Street, 9th Floor,
San Francisco, CA 94119
Asia Development Fellowship Program 2017 Contact Details
Phone: +415-743-3389
Email: development.fellows@asiafoundation.org