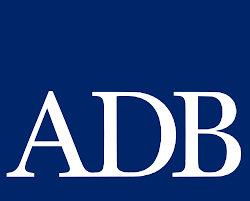 ADB Youth Video Competition 2016
About ADB Youth Video Competition
ADB Youth Video Competition has been launched by the Asian Development Bank (ADB) in conjunction with its upcoming 2nd Asian Irrigation Forum in Manila. ADB youth Competition is conducted by Asian Development Bank
ADB invites budding filmmakers from ADB's 67 member countries to make and submit a video of 3 minutes time on the below-given topic
The winning team will be felicitated personally at the forum, which will be held from November 2016 in cooperation with the Food and Agriculture Organization and the International Water Management Institute
TOPIC: "Our Journey to a Sustainable Transport Future"
Application Deadline: August 19, 2016
Subscribe for Regular Updates of ADB Youth Video Competition
ADB Youth Video Competition Eligibility Criteria
Gender
Both
Region
ADB's 67 member countries
Class/ Age
Aged between 18 to 30 years
Details

Nationality: People of ADB's 67 member countries are eligible to participate
Age: 18 to 30 years old
Candidates who are interested in irrigation can join
Not Eligible: ADB employees and their family members are not eligible to participate
ADB Youth Video Competition Reward
The winning entry will be presented personally at the forum, which will be held November 2016, in cooperation with the Food and Agriculture Organization and the International Water Management Institute.
Grand Prize:
The Grand Prize winning video will be screened at the Opening Plenary of AIF2 and shared on the ADB website and social media channels.
The Grand Prize winner will receive an all-expense-paid trip to Manila, Philippines to participate in AIF2 and introduce the video at the event.
5-Runner up Videos:
The 5 runner-up videos may be screened at AIF2 and may be shared on the ADB website and social media channels.
ADB Youth Video Competition Application form and Process
Interested candidates have to fill in the Registration Form on or before August 19, 2016.
Download Registration Form
Videos of 3 minutes span have to be uploaded on YouTube.com or Youku.com
Candidates may submit more than 1 video entry.
Specifications of the Video
Each video entry must be related to the theme
A video entry must be no longer than 3 minutes in duration
Entries can be submitted in any language
Submission of the Application Form


The candidates must fill the Application Form and send it to AIF2@adb.org
ADB Youth Video Competition Selection Process
Winners will be informed by October 2016
The selection committee will select 1 Grand Prize winning video and 5 runner-up videos.
The videos will be judged on the following criteria:
Content
Effective use of time in the video
Clarity
Originality of message
Involvement of stakeholders.
ADB Youth Video Competition Address
Asian Development Bank
#6 ADB Avenue, Mandaluyong City 1550, Metro Manila,
Philippines
ADB Youth Video Competition Contact Details
Dwyer, GrahamSenior Communications Specialist
Phone: +63 2 632 4961
Fax: +63 999 999 4961