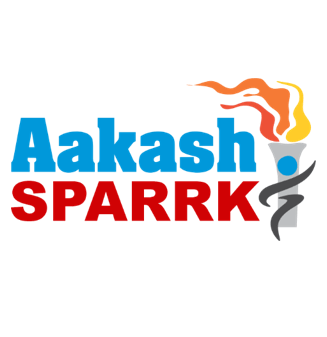 Aakash Sparrk 2020: Application, Exam Date, Result
About Aakash Sparrk 2020
Aakash Sparrk 2020 is a national level scholarship exam conducted by Aakash Institute. This is the first edition of Aakash Sparrk. Through this scholarship exam, students can win upto 90% scholarship on Tuition fee for admission in Aakash coaching Institute. The students will get the following benefits by registering for Aakash Sparrk 2020
Scholarship up to 90%
Free Exam Analysis
Aakash Sparrk 2020 - Apply Now
Aakash Sparkk 2020 Dates
| | | | |
| --- | --- | --- | --- |
| Event | Date | Date | Date |
| Aakash Sparrk 2020 Application Begins | 14 February 2020 | 15 May 2020 | 1st week of July |
| Aakash Sparrk 2020 Last Date | 3 April 2020 | 28 May 2020 | 16 July 2020 |
| Aakash Sparrk Exam Date | 5 April 2020 | 30 May 2020 | 18 July 2020 |
| Aakash Sparrk Result | 8 April 2020 | 3 June 2020 | 22 July 2020 |
Aakash Sparrk Exam will be conducted in online mode from 10 AM to 6 PM
| | |
| --- | --- |
| Event | Dates |
| Aakash Sparrk August Application Begins | First week of August |
| Application Ends | 21 August 2020 |
| Exam Date | 23 August 2020 |
| Result Date | 26 August 2020 |
Aakash Sparrk Courses for Students
For class 8 students
One Year Integrated Classroom Course for Class 8, School/Board exams & Olympiads
Three Year Integrated Classroom Course for Class 8 to 10, School/Board exams, NTSE & Olympiads
For Class 9 students
One Year Integrated Classroom Course for Olympiads & Class 9
Two Year Integrated Classroom Course for Olympiads, NTSE & Class 9 & 10
For Class 10 students
One Year Integrated Classroom Course for Olympiads, NTSE & Class 10
Aakash Sparrk Classes: How will it be held
Students taking admission in Classroom Courses at Aakash will start preparing with Aakash Online Study Plan during the lockdown period. Once the lockdown is lifted, students will start with their Offline Classes at the nearest/chosen Aakash Branch
Similar to Classroom classes the Online Classes will include
Daily Video Lectures

Daily Live Classes and Doubt Sessions from your Branch Faculty

Daily Tests
Subscribe for Regular Updates of Aakash Sparrk 2020
Aakash Sparrk 2020 Eligibility Criteria
| | |
| --- | --- |
| Region | All India |
| Class | Students of Class 8,9 and 10 |
Aakash Sparrk 2020 Application form and Process
Aakash Sparrk registration is very simple and students can easily register online for the Aakash scholarship exam.
Aakash Sparrk 2020 - Apply Now
Aakash Sparrk Registration Steps
Following are the steps to register for Aakash Sparrk
Aakash Sparrk Application Fee - Rs. 200
OTP Verification
Fill Registration Form
Make Payment
Aakash Sparrk 2020 Selection Process
The selection of the student will be based on the marks secured in Aakash Sparrk 2020. The amount of scholarship that would be awarded to students will be based on the marks secured in the exam, the student who secures high marks will get a higher scholarship amount.
The Aakash Sparrk scholarship exam is a one-hour exam and students will get questions on Science and Mathematics. The following is the Aakash Sparrk Exam Pattern.
Aakash Sparrk Exam Pattern
| | |
| --- | --- |
| Subject | Questions |
| Physics | 10 |
| Chemistry | 10 |
| Biology | 10 |
| Maths | 15 |
| Marks | 45 |
Aakash Sparrk Syllabus
The syllabus for Aakash Sparrk is as follows
Class 8 - Complete syllabus of class 7
Class 9 - Complete syllabus of class 8
Class 10- Complete syllabus of class 9
Aakash Sparrk 2020 Contact Details
Aakash Sparrk Helpline Number: +91-7303529494 (7:00 AM to 10:00 PM)