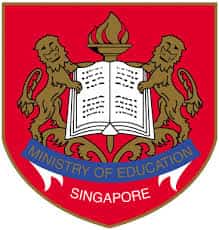 A* Star Undergraduate Scholarship 2017
Last date to apply
31 March, 31 May, 31 October
About A* Star Undergraduate scholarship
A* Star Undergraduate scholarship is for bright students with a keen interest in research for a Bachelor's degree in science or engineering at the National University of Singapore including the Yale-NUS College, the Nanyang Technological University, the Singapore University of Technology and Design and the Singapore Management University. The scholars after graduation have an opportunity to pursue further PhD studies locally or abroad on A* Star or other University Scholarship.
The Application process for A* Star Undergraduate Scholarship (AUS) has started and the last date to apply is 31 March 2017. (Entry point with 'A' Levels/ IB/ NUSHS Diploma/ Polytechnic Diploma)
Entry point at undergraduate year 2-4 - To apply for Mid-Term AUS
August Intake
Application Begins
1 January 2017
Last Date to Apply
31 May 2017
January Intake
Application Begins
1 August 2017
Last Date to Apply
31 October 2017
Course Level: Undergraduate
Country of Study: Singapore
Subscribe for Regular Updates of A* Star Undergraduate scholarship
A* Star Undergraduate scholarship Eligibility Criteria
Gender
Both
Region
Global
Class/ Age
Class 12
Details

All Singaporeans and other nationals intending to take up Singapore citizenship.
The male candidates must serve National Service prior to the commencement of undergraduate studies.
Excellent results for GCE 'A' Level (minimum 11 academic units), International Baccalaureate (IB), NUS High School diploma, Polytechnic Diploma or equivalent.
Candidates with experience and notable achievements in science or math related projects and activities will be given more preferences.

It is to be noted that a minimum SAT score is not a mandate as a qualifying condition for the Undergraduate scholarships, but candidates are only encouraged to sit for the SAT test to broaden their choice of institutions when they pursue their undergraduate studies and also to submit their SAT scores, if available to be included in the overall assessment of their applications.
A* Star Undergraduate scholarship Reward
Successful candidates will be provided financial support for the duration of their undergraduate studies covering:
Tuition fees
Hostel Fees
Local sustenance allowance
Research attachment opportunities at A*STAR Research Institutes (minimum of 8 weeks)
One overseas exchange programme during the undergraduate studies (up to 6 months)
It is to be noted that the AUS scholars after their graduation can opt for further Ph.D. studies and apply to National Science Scholarship NSS(Ph.D.), A*STAR Graduate Scholarship (AGS) or other scholarships in their final year of undergraduate studies.
A* Star Undergraduate scholarship Application form and Process
The Application process for A* Star Scholarship has been started and the last date to apply is 31 March 2017.
Click Here to Apply Online
The candidates must fulfil the above mentioned eligible criteria to apply for A* Star Application process.The candidates must register themselves first in order to proceed with further details in the scholarship form. The candidates must enter the following information in the A* Star Scholarship Application Form:
Personal Details: The candidates must write their full name, first name, middle name, last name and gender.
Citizenship Information: The candidates need to write their citizenship type, nationality, Singapore NRIC, passport number and date of birth.
The candidates must also enter their Email address and click on submit button.
Application Form Submission


A* Star Scholarship Application Form must be completely filled by the candidates by filling all the above-given information correctly and submit it Online on or before 31 March 2017.
A* Star Undergraduate scholarship Selection Process
The candidates will be shortlisted after the application stage and they will undergo at least 2 rounds of interviews. The successful candidates in these interviews and they will be awarded the scholarship on an 'in-principle' basis. The in-principle basis is effective for further requirements such as psychometric and health tests.
A* Star Undergraduate scholarship Contact Details
Agency For Science, Technology And Research (A*STAR)
1 Fusionopolis Way, #20-10 Connexis North Tower,
Singapore 138632
Tel: (65) 6826 6111
Fax: (65) 6777 1711
Email: contact@a-star.edu.sg