The Uttar Pradesh Technical University (UPTU) has decided to remove domicile-based restrictions for admissions into private engineering colleges in the state, informed state minister for technical education, Shiv Kant Ojha.
Earlier, students who passed their 10+2 from UP or those who passed the same exam from outside the state but their parents were domiciles of the state were eligible to take the UP State Entrance Exam (UPSEE).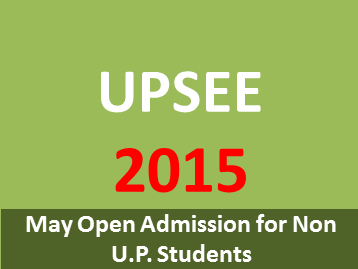 However, following the application of the new law, non-UP students will become eligible to appear for UPSEE from 2015.
R K Khandal, vice-chancellor, UPTU, said that huge number of seats in the state for technical courses remain vacant since students prefer admissions into colleges in other states where the admission process is much easier. However, UP does not allow students from outside states for admission into its colleges.
D S Yadav, pro vice-chancellor, said that the process of direct admission will develop healthy competition in the technical education sector.
UPTU is a state-owned public university under the government of Uttar Pradesh. UPSEE is a common Entrance Exam conducted by UPTU for college admission in Engineering, Architecture, Pharmacy and Management courses.