A nineteen-year-old Mechanical engineering student from Kerala, Shradha Prasad, is only one step away from winning a one-way trip to planet Mars.
Shradha, a student from Coimbatore's Amrita University, has qualified for the fourth and final round of selections in an astronaut selection process organised by Netherland-based Mars-One and is among 100 others who will compete in round 4 for final selection towards one way trip to Mars.
Being a risk-taker and an adventurous person, she is quite excited to be a part of the 24-member crew travelling to Mars. Although she is sad about leaving her parents behind, she does not want to miss this once-in-a-lifetime-opportunity.
The Palakkad-based girl is an only child of her parents and the only candidate from India to have been selected for the final round. 2 other Indians (not residing in India at present) have made it to Top 100 and they are Taranjeet Singh Bhatia, a 29-year-old studying Doctorate in Computer Science at the University of Central Florida and Ritika Singh, 29, who lives in Dubai.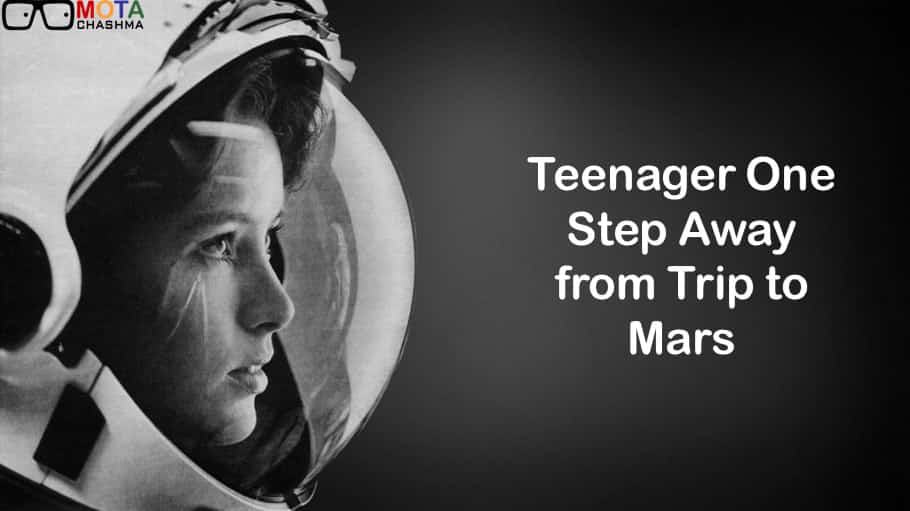 Selected from 202,586 Candidates
These 100 candiadtes have been chosen from among 202,586 candidates who had applied for this opportunity. The 100 candidates who made it to the fourth round included 50 males and 50 females. While 39 of them are from the USA, 31 belonged to Europe, 16 from Asia, and 7 each from Oceania and Africa., informed a Mars-One statement.
These 100 candidates were chosen on the basis of personal online interviews with Norbert Kraft, M.D., Chief Medical Officer. During the interviews the candidates demonstrated their understanding about the risks involved, their team spirit and the motivation to be part of this life changing expedition. These 100 will compete to be the Final 24 who will go on a one way trip to Mars.
The Final 24 candidates will receive 7 years training to settle on the other planet. Mars One will begin sending out four candidates at a time from 2024.
Human Settlement in Mars
Mars-One has organised this competition as part of its plans to form a permanent human settlement on Mars. There are two Indian's among the organization's advisors namely K R Sridhara Murthi, former head, Antrix Corporation, ISRO and Gautam Hariharan, aerospace expert. The organisation aims to achieve this objective by sending four selected persons to Mars once in two years starting from 2024. Its first unmanned flight will be lifted-off in 2018.