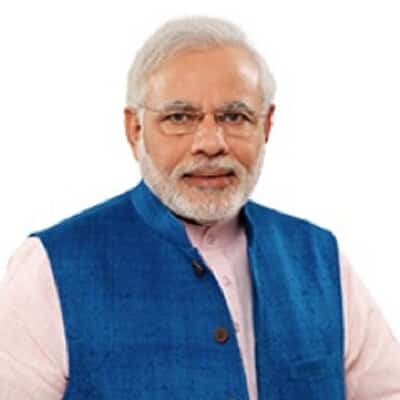 States across the country, even ones which don't have a BJP government seem to be making provisions for their school students to catch Narendra Modi's Teachers Day address live. In spite of no official orders from the Central Government, states such as Punjab, Rajasthan, Maharashtra, Andhra Pradesh and Jharkhand claim to be making arrangements to organize a live telecast of The Prime Minister's maiden Teacher's Day address in the Maneksha auditorium in Delhi.
However, some states such as West Bengal are apprehensive about the viability of the live telecast in schools, taking into consideration the infrastructural restraints. One of the top Tamil nadu Govt. officials in stark contrast to West Bengal government's fears claims that the state will make arrangements for the telecast even on a short notice.
The telecast of the Prime Minister's address and interaction with select students "will dampen the celebrations'' , according to some Delhi private schools who don't seem to be particularly entranced by the live telecast idea.
Modi's Teacher's Day address' when he was the chief minister of Gujarat was telecasted across the state to school students. "This was the successful experiment here (in Gujarat) which is going to be implemented at Centre. The entire country should be benefited from the success story of Gujarat and that is the reason why it has been planned," Bhupendrasinh Chudasma, Education Minister of the State told the Press Trust of India (PTI).
According to a top government official in Tamil Nadu, the idea behind the live telecast of Mr.Modi's address is to motivate budding minds and to enhance the teacher-student relationships in schools.
The live telecast which will be available on all of Doordarshan's channels, will start at 3:00 pm on the September 5 (Teachers' Day) and go up to 4:45 in the evening. The telecast is expected to be viewed by 18 lakh students across the country. Mr. Modi will also be taking questions through a video conferencing facility.