Implementation of Two Frameworks
The Ministry of Human Resource Development chaired by HRD Minister Smriti Irani and all State Education Ministers looking after Higher/Technical Education reached an unanimous decision to introduce Choice-based Credit System and Credit Framework for Skills in colleges and state public universities, This move will affect close to 400 universities in the country.
According to the new frameworks, college students will have the freedom to choose the subjects of their choice and seek migration from one university to another, effective from the 2015-16 academic session. The Skills Framework will provide respectability to the Vocational Courses in India.
The meeting was attended by Union HRD Minister Smt Smriti Zubin Irani, Ministers of
State in the Ministry of Human Resource Development, Shri Upendra Kushwaha and Prof. (Dr.) Ram Shankar Katheria.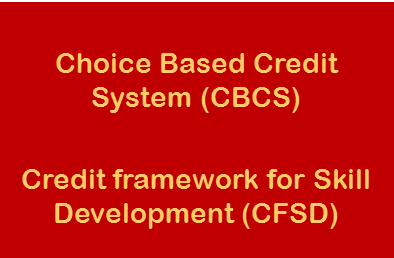 Frameworks to be implemented in Central Universities, State Colleges and Universities
The HRD ministry has already decided to implement both the systems in Central universities but following agreement from all the state education ministers, the framework will also be implemented in colleges and state public universities.
Choice-based Credit Transfer system and Credit Framework for Skills
The Choice-based Credit Transfer system (CBCS) will enable students to choose subjects of their choice which they can study at their own pace. They can also take up additional courses, thus enabling a chance at gaining more than the required credits, thereby acquiring an interdisciplinary approach towards education.
Credit Framework for Skills Development (CFSD), on the other hand, provides opportunities for students to gain skills and take up jobs simultaneously while they are studying. Credit Framework for Skills was launched on National Education Day (November 11) followed by a two day national consultation with leading Universities and Colleges implementing Community Colleges and Bachelors in Vocational Study Course. Career Oriented Courses were also included on December 6-7, 2014.
The Credit Framework for Skills also signals respect for skills and vocational courses in mainstream higher education, an initiative that will help change the mindset about vocational education being an inferior option.
Both the frameworks have been endorsed by the Ministers from all the States which have been recently issued by the University Grants Commission (UGC)
Joint Working Group and Grievance Cell- To solve Critical Issues
Smriti Irani has agreed to Maharashtra and Tamil Nadu's suggestion of creating a joint working group consisting of Central and state government nominees. This, along with a grievance cell in the UGC, will help solve critical issues which may come up during the implementation of the frameworks.
Improvising B.Ed Course: At the same time a presentation was also given on reforms in teacher education and the recently approved regulations of the National Council of Teacher Education to improve the quality of B. Ed.Courses.