Sreshth 100 - The Education Boards are initiating the efforts to help financially lacked meritorious students by facilitating them with free coaching for IITs and MBBS Admission across the country. After Super 30 initiative by Ramanujan School of Mathematics, another effort from the education board of Bareily came in notice when they announce to organize Shresth 100 programme. The main motive of initiating the programme is to help meritorious students in cracking IIT and MBBS entrance exams. Through this programme, the talented 100 students will be shortlisted with the help of an exam to provide free coaching for mathematics and science subjects, and the selection of these students will be based on the basis of the entrance exam.
The exam to identify and select the best 100 students is scheduled to be conducted on 29 October 2017. Hence, the students from Class 9, 10, 11 and 12 are required to register their name for the Shresth 100 by 10 October 2017.
The District Inspector of Schools (DIOS), Achal Mishra said that the new programme "Shresth 100" is an initiative to help those meritorious students who are financially weak to continue the coaching for their entrance exam. Under this programme, students will be given special coaching for mathematics and science to help them in clearing the entrance exams.
CBSE Udaan - Free Engineering Exam Preparation Coaching for girls
Key Highlights

of the "Shresth 100" Programme


Shresth 100 programme is initiated by the education boards of Bareily to select 100 best students and help them in providing free coaching.
The free coaching in Bareily will be provided for Mathematics and Science to help the students clearing IIT or MBBS entrance exams.
The students have to register for the program on or before 10 October 2017 for which the exam to select the students will be conducted on 29 October 2017.
The duration of the exam for Shresth 100 would be two hours.
The classes would be arranged by the mathematician Anand Chowdhary.
The exam would be organised in school based in both city and rural areas.
The classes would be conducted on weekends considering the timetable of schools and availability of teachers.
You may also interested in -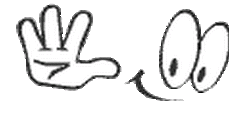 Latest News on Scholarships / Entrance Exams in India
In case of any query regarding the news, you can write to us in the comment section below.