Rhodes Scholarships 2015 has been won by 5 students from India this year. Two out of these five are from Delhi University. Students with outstanding all-round performance are awarded the Rhodes Scholarships 2015 and they can study any post graduate programme at the Oxford University.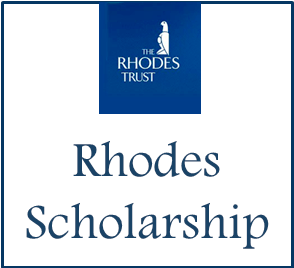 Rhodes Scholarships 2015 enables students to take up 2-3 years of studies at the Oxford University. The total amount of the scholarship is approximately USD 50,000, inclusive of tuition fee, annual stipend of USD 13,390 return ticket to native country as well as medical insurance.
Two students namely Mayanka Mukherjee and Sonali Chowdhry of Lady Sri Ram College and Miranda House respectively, along with three other students will move to the University of Oxford in October 2015.
While Mukherjee, a Sociology student at Lady Sri Ram college, will pursue M.Phil in Visual Material and Museum Anthropology, Chowdhary, will take up an M.Phil course in the same subject from Oxford University.
The remaining three students selected for Rhodes Scholarships 2015 are Sanya Samtani NALSAR University of Law, Bangalore, Mansi Sood, National Law School of India University, Bangalore and Carl Britto, St John's Medical College Hospital, Bangalore.
Rhodes Scholarships was established in 1902 and has been awarded to the personalities like Montek Singh Ahluwalia, Girish Karnard, Lavanya Rajamani, Mahesh Rangarajan and Olympian Ranjit Bhatia, among others.