IITs Lifted Placement Ban from 30 Companies, including some leading start-ups like Zomato, which is one of the leading restaurant search firms in the country that had a two-year ban that was also lifted recently at the meeting of the All-India Placement Committee (AIPC) of IITs held in Kanpur. These firms were not allowed to come for the campus placement process after they delayed joining dates or cancelled their job offers given to the IITians. As per the decision taken during the 23rd AIPC meeting at IIT Bombay on 8 September 2017 the ban on companies blacklisted in the 21st AIPC meeting at IIT Kanpur on 14 Aug 2016 is hereby revoked with immediate effect.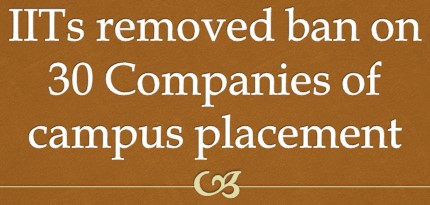 After knowing the keen interest for start-ups in students of IIT, the decision to remove the ban was taken. According to AIPC Member, IITs could not afford to have a blanket ban on companies so they allowed few firms to visit newer IITs for campus placement process. They also said that the ban was lifted last year from one of the firms (Crayon Data India Pvt. Ltd.) and some of them have already shut their work. Other companies include Zettata; Nowfloats; Consult Lane; Zimply; Portea Medical; Babajobs; GPSK; Hopscotch; SmartTrak Solar Systems Pvt. Ltd.; Glow Homes Technologies Pvt. Ltd., Tescra Software Pvt. Ltd., etc.
Quick Links,
Official Statements regarding the IIT Placement Ban
Kaustubha Mohanty, AIPC Convenor said, - "Several students are interested to establish their own business platform, some of them willing to work in start-up firms and curious to understand how they function and we do not want them to lose out such opportunities". He also said that "some of the banned companies had approached him regarding placements, so the decision of removing the ban on all firms was applied".
"Only about 60 Percent of the batch in these institutes is getting placed. Bigger firms prefer to pick candidates from the established IITs:" - AIPC Member.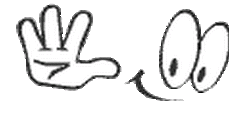 Latest News on Scholarships / Entrance Exams in India
Express your views related to IIT Placement Ban in the comments section below.