IGNOU will soon launch Programs in Indian Culture, Yoga and Vedic Studies in collaboration with Swami Narayan Sanstha and S-VYASA University. The Indira Gandhi National Open University, also known as IGNOU, has announced that a number of new courses in Indian Culture, Yoga and Vedic Studies will soon be launched that will range from Certificate Course o PhD Programmes. The vice chancellor of IGNOU said that the University had taken initiatives to starts the new programs from January 2018and the admission schedule for these programmes will be announced in November 2017.
IGNOU will start 2 New Courses in Vedic and Indic Studies
Announcements by the IGNOU VC

The outgoing vice-chancellor of IGNOU, Ravindra Kumar also said the "University is going to start 2 new courses on the renewable source of energy for the people from international solar alliance countries. 2 programs on solar awareness and solar application in water pump will be launched at the IGNOU on 8 December 2017. These 2 programs will be conducted in French and Spanish language."
Indian Culture, Yoga and Vedic Programs offered at IGNOU

The Indira Gandhi National Open University is going to start the following new programs at its campus:
2 Solar Education Course Vedic Studies
2 Certificate Courses in Indian Spiritualism and Culture
Certificate Programmes to PhD programs in Yoga (in collaboration with S-VYASA University in Bangalore)
IGNOU has also signed an MOU with the Swami Narayan Sanstha to provide 2 certificate programs in Vedic studies and Indian Spiritualism and Culture. These programs are expected to be started in January 2018.
About IGNOU Admissions

The Indira Gandhi National Open University also popular as IGNOU is a distance learning national university located New Delhi. IGNOU provides higher education opportunity in various streams through distance and open mode education. Programs at IGNOU offered in 2 cycles that is January and July.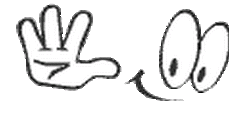 Latest News on Scholarships / Entrance Exams in India
In a case of any query related to this news, you can write us in the comment section below.