Gyan Darshan and Gyan Vani programs hosted by All India Radio (AIR) and Doordarshan are things of the past now. With a steady decline in audience in the past few years due to multiple causes which include the migration of audience to private broadcast networks, miscommunication between government ministries and increase in transmission and broadcast costs have led to the downfall of these programs.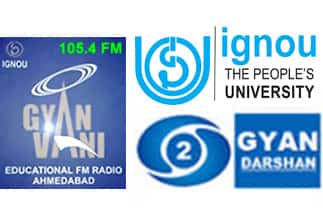 Gyan Vani and Gyan Darshan programs which began to enter the public domain close to ten years ago were conducted by the Indira Gandi National Open University (IGNOU). In regard to the end of what seems to be a quite successful program for the AIR and Doordarshan, The School of Distance Education, AU, director Prof LD Sudhakar Babu said, "We had aired more than 250 hours of this programme in the last 10 years. It is sad to note that such a useful programme may not be aired anymore."
Blame still seems to exist between AIR and IGNOU; with the former claiming that it was indeed the later which backed out from continuing the programs.