In a quite shocking and sudden turn of events the Bar Council of India derecognized the Delhi University's law course for failing to renew affiliation with the BCI. Ramifications of this move by the Bar council renders the current graduates of the Delhi University's law course ineligible to enrol as advocates and thereby in a way nullifies their degree provided by the DU.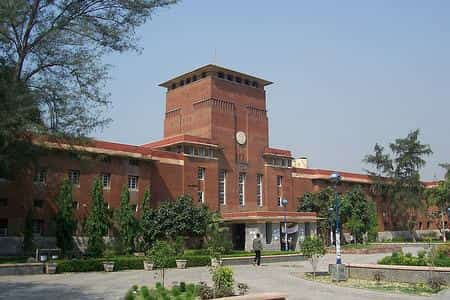 The Bar council in a letter to the Delhi University claimed that that since the University's law course which is conducted in three centres, Campus law centre, Law centre- 1 and Law centre-2 was not re-affiliated with the BCI even after numerous renewal reminders in 2010 from the agency the body had no option but to de-recognize the University's law program .
The Bar council of India accuses the DU of a clear violation of Legal Education Rules 2008 which states that a law college/law school/institution that has not been inspected for a continuous period of 5 years shall have to apply afresh to the BCI and seek approval of affiliation on or before July 31, 2010. Those colleges which fail to apply lose the right to impart legal degree.
Responding to these developments, Mr. Ashwani Kumar Bansal, Dean of Law, DU said that there was no reason for the students to panic. He said that arrangements would be made for extension of the last date of re-affiliation to be pushed to December 31, 2014. Mr. Bansal also pointed out that the Delhi University's law program came into existence in 1924 and that the Bar Council of India came into existence only in the 1960's and that it cannot throw its weight around. He stated that DU' s law program is the best in the country and going by its track record which can brag of 80 judges in various high courts and four judges in the supreme court at present, the BCI cannot do away with its law course so easily.
Delhi High Court Issues Notice to Bar Council of India based on a PIL
An aftermath to this, Delhi High Court has issued notice to the Bar Council of India (BCI) and Delhi Bar Council (DBC) on October 1 based on a public interest litigation (PIL) . The PIL has seeked to nullify the BCI's order that states that law graduates who passed out from the three centres of Delhi University's Law Faculty this year cannot be enrolled as advocates.