'Divyang Sarathi' App launched for Differently-Able by the Government of India. This application will provide all the information regarding schemes, scholarship and institutional support system by just one click of a button. This mobile application is launched by Union Social Justice Minister Thawarchand Gehlot to provide information on a wide range of issues to the differently abled people across the nation.
The reason behind of launching "Divyang Sarathi" application is to provide all relevant information regarding the Department of Empowerment of Persons with Disabilities (DEPwD). The person who differently-abled can get the information related with DEPwD such as various acts, rules, regulations, schemes, employment opportunities and the disability market in an accessible format," an official statement said.
This application has conversion software that converts written information into audio files as well as font sizes that can be altered to suit a user's requirements. The information is available in both Hindi and English. According to the statement, this app can be accessed without any internet connection if once downloaded.
NHFDC Scholarship 2017-18 Scholarship for Differently Abled Students
Numerous differently abled persons will be benefited through this "Divyang Sarathi" application. In the year of 2011, there are over 2.68 crore differently-abled people in India i.e. 2.2 percent of the population. The application is also an integral part of the Accessible India Campaign launched by Prime Minister Narendra Modi on 3 December 2015.
The mobile application is compliant with the principles of the UN Convention on the Rights of Persons with Disabilities and provisions of the Rights of Persons with Disabilities Act, 2016. The Act mandates that all information be made available in an accessible form.
Click here to Download the app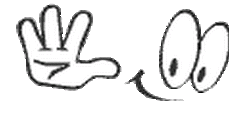 Latest News on Scholarships / Entrance Exams in India
In case of any query related to this News, you can write to us in the comment section below.