The Institute of Chartered Accountants of India (ICAI) will conduct Chartered Accountancy – Common Proficiency Test CA CPT 2015 via its Examination Department on December 14, 2014. CA CPT is conducted twice in a year, once in June and next in December.
The late date to apply for CA CPT was October 28, 2014. Candidates who qualify CA CPT 2015 will be admitted to the Chartered Accountancy Course.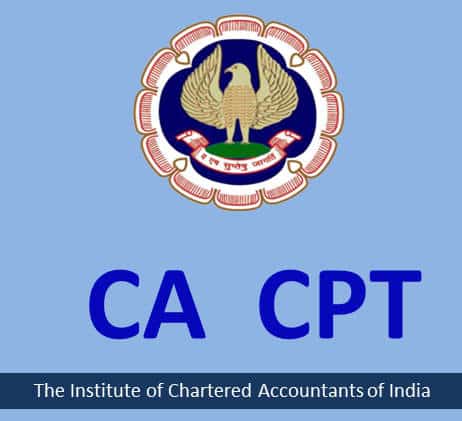 Aspirants need to have passed 10+2 to be eligible for this exam. The CA entrance exam will be conducted in offline mode in India, UAE, Qatar and Nepal.
In India, the CPT will be conducted in 196 cities across the country. In the UAE, the entrance exam will be held in Abu Dhabi and Dubai. Apart from that, the exam will be held in Bahrain, Doha and Kathmandu.
Students opting for India as the test centre are required to pay Rs 500 as registration fee while candidates opting for Abu Dhabi and Kathmandu need to pay USD 150 and Rs 850 respectively as the registration fee.
The duration of CPT is four hours and comprises Fundamentals of Accounting, Mercantile Laws, General Economics and Quantitative Aptitude.
Recent studies show that approximately 22% or 50,000, CAs in India are women. There has been a noted 51% increase in the number of enrolments from women for Chartered Accountancy since the last two years.
CA CPT sees an Increasing Number of Women Candidates
While 27,784 women applied for CA CPT in 2012, the number rose to 33,460 in 2013. The number of women applicants in 2014 has been recorded at 41,957 in 2014.
CA CPT 2015 Admit Card can be found here>>> Click here to download the Admit Card
Common Proficiency Test will be held on Sunday, December 14, 2014 in two sessions as per details given below

Session

Section

Subject

Maximum Marks

Minimum* Marks

Timings

Reporting Time

Morning

 

 

Morning

A

 

 

B

Fundamentals of Accounting

 

Mercantile Laws

60

 

 

40

18

 

 

12

10:30 a.m. to 12:30 p.m. IST
10:00 a.m. IST 

BREAK FROM 12.30 P.M. TO 1.30 P.M. (IST)

Afternoon

 

Afternoon

C

 

D

General Economics

Quantitative Aptitude

50

 

50

15

 

15

2:00 p.m. to 4:00 p.m. IST
1:30 p.m. IST 

 

 

Total

200

100*

 

 

Timings for Overseas Centres
CENTRE

SESSION

LOCAL TIMINGS

REPORTING TIME

ABU DHABI & DUBAI

Morning

9.00 A.M. to 11.00 A.M. UAE local time
8.30 A.M. UAE local time 

Afternoon

12.30 P.M. to 2.30 P.M. UAE local time
12.00 Noon UAE local time 

BAHRAIN & DOHA

Morning

8.00 A.M. to 10.00 A.M.  Bahrain & Qatar local time
7.30 A.M. Bahrain & Qatar local time 

Afternoon

11.30 A.M. to 1.30 P.M.  Bahrain & Qatar local time
11.00 A.M. Bahrain & Qatar local time 

KATHMANDU

Morning

10.45 A.M. to 12.45 P.M.  Nepal local time
10.15 A.M. Nepal local time 

Afternoon

2.15 P.M. to 4.15 P.M.  Nepal local time
1.45 P.M. Nepal local time 
 CA CPT 2015 Result for the Exam conducted on Dec 14, 2015 will be declared by January 14, 2015 and will be available on www.caresults.nic.in.