The Parliament has passed a bill to include another central university in Bihar. The Lok Sabha and the Rajya Sabha have both cleared the Central Universities (Amendment) Bill, 2014.
Smriti Irani, Human Resource Development Minister, said that the revision of the law reflects the voice of people from Bihar.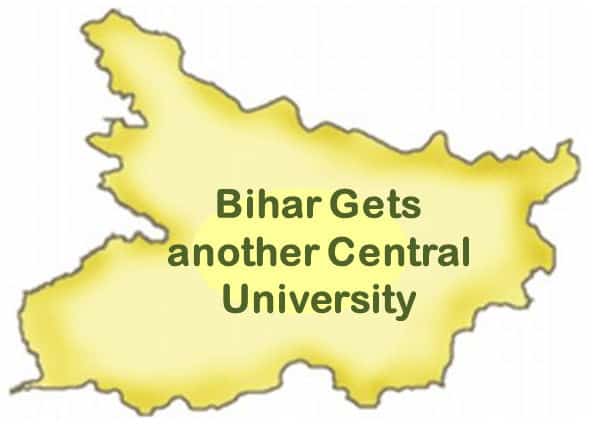 Mahatma Gandhi Central University will be set up in Motihari (Bihar) in addition to the existing university in the state. The bill for the same was passed by Lok Sabha, followed by Rajya Sabha.
The existing university, located in the south of river Ganga, has been renamed Central University of South Bihar, owing to its geographical positioning.
Irani has also ensured fast-track of filling up of the vacant faculty positions at the university, including the post of vice chancellor.
The Central University of Bihar is one of the 16 central universities set up by the Govt. Of India under the Central Universities Act, 2009.