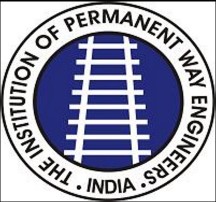 Diploma in Railway Engineering 2017 - IPWE India
About Diploma in Railway Engineering
Diploma in Railway Engineering 2017 is offered by The Institution of Permanent Way Engineers (India). This institution was established on 18 May 1967 with its Headquarters at Pune. IPWE is designed & directed by Railway Ministry for sharing knowledge and experience of various Railway Engineers connected with Permanent Way, bridges and other structures. The Diploma in Railway Engineering comprises of two semesters of 6 months each. In this course, candidates will get advance knowledge of different disciplines of Railway Engineering as well as awareness of the structure and functioning of Indian Railways.
Diploma in Railway Engineering Important Dates


| | |
| --- | --- |
| Event | Date |
| Diploma Course Application Process Begin | 1 June 2017 |
| Last date of Application Form Submission | 31 August 2017 |
Subscribe for Regular Updates of Diploma in Railway Engineering
Diploma in Railway Engineering Eligibility criteria
Eligibility for NonaRailway Persons
Candidates must have a 3-year Diploma certification in any discipline of Engineering recognised by Central/State or UT Government or a Science/Engineering Graduate or a Graduate with Maths/Science as one of the subjects in Intermediate/Plus 2 of S.S.C.
Eligibility for Railway Persons
Candidates of Railway including employees of Konkan Railway, Port Trust Railways, CONCOR, RITES, IRCON, CRIS, DMRC, RVNL, DFC, MRVC and other Railway PSUs can fill the application form of Railway Engineering Diploma Course. Candidates of this category should be having any of the qualifications as prescribed in respect of nonaRailway persons as (a) above or having passed High School/SSC or possessing equivalent qualification with Maths/Science and having a minimum of 3 years of experience in Railways.
Diploma in Railway Engineering Application form and Admit Card
Candidates who want to get admission in Railway Engineering Diploma Course must fill the application form. The application form can be obtained along with the prospectus from the office of IPWE (India) or at our associate office in Baroda House, New Delhi. Candidates can get the application form by cash or by post. The last date for the submission of the application is 31 August 2017. The applications received after 31 August will be rejected automatically. The candidates can obtain the application form from the given below addresses.
Room No.109, North Central Railway Project Unit Building,
Behind Shankar Market, New Delhi-110 001
E-mail: ipwedelhi@gmail.com
OR
Associate Office in Baroda House,
New Delhi
Diploma in Railway Engineering Fees
By Cash: Candidates have to pay Rs. 150 in cash at the Institution by hand to obtain the application form.
By Post: Those candidates who want to get the application form by post must send a Bank Draft of Rs. 200. The Bank Draft has to be drawn in favour of IPWE (India) payable at New Delhi along with a self-addressed envelope size 25cm x 15 cm.
Alternatively, eligible NonaRailway candidates can apply through email for admission to SemesteraI of the course by sending a DD of Rs.3025 in favour of Institution of Permanent Way Engineers (India), New Delhi.
Diploma in Railway Engineering Contact
Room No.109,
North Central Railway Project Unit Building
Behind Shankar Market, New Delhia110 001
Phone: 011-23411419, 011-42623612
Eamail: ipwedelhi@gmail.com
More about Diploma in Railway Engineering