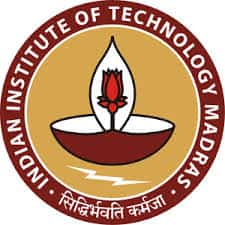 IIT Madras MBA Admission 2018
About IIT Madras MBA Admission 2018
IIT Madras MBA Admission 2018 in Department of Management Studies will be conducted on the basis of CAT 2017 in its 2-year full-time MBA Programme. The Indian Institute of Technology IIT Madras is one of the most popular institutions for Engineering and The MBA program is managed & directed by the Department of Management Studies (DoMS), which is an authorised branch of IIT Madras in management sector. The last date of IIT Madras MBA Admission 2018 application form submission is 29 January 2018. The following are the specialisation in the MBA programme:
Finance
Information Systems
Integrative Management
Marketing
Operations
Human Resource and Organisational Behaviour
Latest Update: The application process for IIT Madras and IIT Delhi has been started, There is a common application form for both the institutions. Scroll down to get the application link.
IIT Madras MBA Admission Dates 2018
| | |
| --- | --- |
| Particular | Events |
| IIT Madras MBA Application Begins | 8 January 2018 |
| IIT Madras MBA Application Ends | 29 January 2018 |
Subscribe for Regular Updates of IIT Madras MBA Admission 2018
IIT Madras MBA Admission 2018 Eligibility criteria
Academic Qualification
Candidates applying for the IIT Madras MBA Admission must have a Bachelor's degree or professional qualification equivalent to that University degree recognised by the UGC in any discipline with minimum 60% marks (55% for SC/ST/Defence Personnel).
Final year Candidates

: The candidate who is in final year can also eligible to apply. In the case of selection, the candidate has to meet all requirements for the qualifying degree before the start of the program and has to produce a provisional certificate of completion within two months of joining the program.
Non-Resident Indian and Foreign Nationals

Candidates who are belonging to this category shall be selected on the basis of documents which mentioned below:
GMAT score
Past academic performance
Letters of reference
Work experience, if any
NRI/ Foreign candidates also have to submit copies of their citizenship-related documents obtained from the Indian Embassy of their residing country while applying for the program
Qualifying Exam

Admissions to the MBA programme at DoMS IIT Madras will be based on the exam scores of CAT 2017
If IIT Graduate obtains a CGPA of 8 and above on 10 will be exempted from CAT score.
IIT Madras MBA Eligibility for Sponsored Candidates

There are two types in this category such as "Company Sponsored Candidates and Indian Defense Personnel"
Candidates who are working with the Defense forces are exempted from the national level entrance test.
Candidates who sponsored by the employer should forward their application through proper channel of the organisation.

The candidate also required minimum work experience of two years in sponsoring organisation with a valid CAT Score.
IIT Madras MBA Admission 2018 Application form and Admit Card
IIT Madras is now inviting applications for the admission into MBA programme. The candidates looking forward to the admission are suggested to fill the form through by following the link given below. To get admission in this course, the candidates should have Bachelor's degree or be in the final year of his/her education. The candidates also required a valid CAT score; or GMAT if you are NRI or foreign national. Hence, the admission must ensure their eligibility before filling up the form.

IIT Delhi, IIT Madras MBA Application Form 2018 - Apply Online
Payment of IIT Madras MBA Application Fee
Candidate can pay the application fee through Net Banking, Credit Card or Debit Card.
NRI/Foreign candidates can pay the fee through a Demand Draft/Banker's cheque drawn in favour of "The Registrar, IIT Madras" and payable at Chennai.
Submission of the Application Form

Candidates can submit their application form online only except for the NRI/Foreign candidates. Applicants have to take the printout of the final confirmation page at the end of the submission process for future references. Domestic candidates do not have to send any document via post or mail.
NRI/Foreign candidates must send the Demand Draft/ Banker's cheque drawn in favour of "The Registrar, IIT Madras" and payable at Chennai to the address mentioned below:
Admissions Coordinator
MBA Program
Department of Management Studies
Indian Institute of Technology Madras
Chennai 600 036 India
Editing of IIT Madras MBA Application: Candidates cannot update their application form once it has been submitted. However, candidates could provide updates about their candidature at the time of interview.
IIT Madras MBA Admission 2018 Fees
The application fee is different as per the categories. The candidates after filling up the application form would be needed to make the payment of the application fee to complete the registration process. Hence, the candidates are suggested to make the payment of a fee accordingly.
IIT Madras MBA Application Fee 2018

| | |
| --- | --- |
| Candidates Category | Fee in Rupees |
| General/OBC | Rs. 1600 |
| SC / ST / PD Category Candidates | Rs. 800 |
| Foreign and NRI candidates | US $ 100 |
IIT Madras MBA Course Fee
IIT Madras MBA Course Fee is given in the table below. There is one-time fee to be paid and the semester wise MBA fee.
IIT Madras MBA One Time Fee

Particulars

Fee

Admission fee

Rs 150

Grade card/Thesis fee

Rs 150

Provisional certificate

Rs 100

Medical Exam fee

Rs 100

Student welfare fund

Rs 500

Modernization fee

Rs 500

Alumni Life Membership Fee (NS)

Rs 1,000

Publication fee (NS)

Rs 250

MBA Infra & Placement Fee (NS)

Rs 10,000

Total A (One Time Fees)

Rs 12,750
IIT Madras MBA Semester Wise Fee

| | |
| --- | --- |
| Tuition fee | Rs 1,50,000 |
| Examination fee | Rs 500 |
| Registration-Enrolment fee | Rs 1,000 |
| Gymkhana fee | Rs 1,000 |
| Medical fee | Rs 500 |
| Hostel Seat Rent | Rs 5,000 |
| Hostel Elec. & Water Charges | Rs 750 |
| Student Wellness fee | Rs 100 |
| Medical Insurance Premium (subject to revision) | Rs 963 |
| MBA Prof. Soc. & Teach (NS) | Rs 10,000 |
| MBA Industry Interaction Fee | Rs 5,000 |
| Total B (Jul-Nov 2018 semester fee) | Rs 1,74,813 |
IIT Madras MBA Hostel Fees and Mess Charges Per Semester

Partiicular

Fee in Rupees

Hostel Admission fee

Rs 200

Hostel Deposit (NS)- (refundable)

Rs 3,000

Estt'A' charges

Rs 5,000

Estt'B' charges

Rs 1,500

SWD Charges

Rs 50

Advance Dining charges

Rs 14,000

Security Deposit

GE/OBC

Rs 1,89,563

SC/ST/PwD

Rs 39,563
SC/ST/PwD students/ scholars are exempted from payment of tuition fee irrespective of their parental income.
MBA sponsored candidates have to pay a tuition fee of Rs 10,000 additionally.
IIT Madras MBA Admission 2018 Result and Counselling
Candidates who have valid score of the common admission test (conducted by IIM) or valid GMAT score (for NRI and Foreign Nationals) will be shortlisted for next round of selection.
Selection to the round two will be based on the Composite Score of the listed below parameters taken into considerations

CAT score
UG academic performance
Industry experience
Gender.

An email will be sent to those candidates who are invited to the next stage "The Group Task and Personal Interview process" regarding date and location of the GD/PI.
Selected candidates are required to appear for a group task and personal interview on the exact date and location.
IIT Madras MBA Interview Dates 2018


| | |
| --- | --- |
| State | Date |
| Mumbai | 23 to 25 February 2018 |
| Kolkata | 24 to 25 February 2018 |
| Madras | 1 to 4 March 2018 |
| Delhi | 29 to 31 March 2018 and 1 April 2018 |
IIT Madras MBA Admission 2018 Important details
IIT Madras MBA Placements
IIT Madras is one of the institutions who offer good job opportunities in placement season. Several global companies visit the campus in placement season for selecting a suitable candidate for their organisation. Here are some last year placement figures below:
| | | |
| --- | --- | --- |
| Particular | CTC 2016 | CTC 2015 |
| Average CTC | Rs. 10.83 Lacs | 10.44 Lacs |
| Highest CTC | Rs. 20.93 Lacs | 17.5 Lacs |
| Median CTC | Rs. 13.21 Lacs | 9.5 Lacs |

IIT Madras MBA Placement Stats 2016


| | |
| --- | --- |
| Participants in placement Process | 59 |
| Highest CTC Per annum | 20.93 lacs |
| Average CTC Per Annum | 10.83 lacs |
| Median CTC Per Annum | 11 Lacs |
| Average CTC - top 50% (LPA) | 13.21 Lacs |
| Median CTC - top 50% (LPA) | 12.00 |
IIT Madras MBA Admission 2018 Contact
Admissions Co-ordinator
MBA Program Department of Management Studies
Indian Institute of Technology Madras
Chennai 600 036 India
Phone No.: 044 - 2257 5551
Email: msoffice@iitm.ac.in
More about IIT Madras MBA Admission 2018