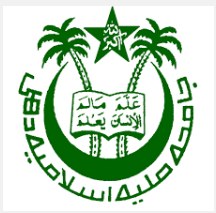 Jamia Millia Islamia MBA Admission 2018
About Jamia Millia Islamia MBA
Jamia Millia Islamia MBA admission will be conducted on the basis of the scores of the JMI Entrance Test which is Jamia's MBA Entrance Exam conducted by the Jamia Millia Islamia followed by Group Discussion and Personal Interview. JMI MBA Admission Notification and brochure has been released for the 2018-19 Admission. The applicants wishing to apply for the Jamia University MBA programme can get the details of the Managment courses from this page. The application process has been started from 2 February 2018.
Centre for Management studies under Jamia Millia Islamia offers 3 management programs namely;
Register Here to Get Free SMS Alerts for MBA Admissions & Exams
JMI MBA Seats 2018
| | |
| --- | --- |
| Management Program | No. of Seats |
| MBA (Full Time) | 60 |
| MBA (Executive) | 70 |
| MBA (International Business) | 60 |
Jamia Millia Islamia MBA Dates
Events

Dates

JMI MBA Application Begins

2 February 2018

JMI MBA Application Ends


14 March 2018

Issue of JMI MBA Admit Card

8 to 18 April 2018

JMI MBA Exam Date

For (Full Time): 29 May 2018 (2:30-05: 30 PM)
For (Executive): 29 April 2018 (02:00-05:00 PM)

International Business: 31 May 2018 (10:00-01:00 PM)

Course commences on

1 August 2018

Last date for submitting qualifying Exam result

15 September 2018
Quick Links Related to JMI Admission
Jamia Millia Islami (JMI) is one of the top 5 Central Universities in India, established in the year 1920 in the National Capital of India New Delhi. JMI successfully performing the multiple roles of creating new knowledge, acquiring new capabilities and producing an intelligent human resource pool for the promotion of economic growth, cultural development, social cohesion, equity and justice.
Subscribe for Regular Updates of Jamia Millia Islamia MBA
Jamia Millia Islamia MBA Eligibility criteria
Academic Eligibility: To be eligible for admission in MBA program offered by JMI, the candidates must have done bachelor's degree or equivalent and have secured not less than 50% aggregate marks from a UGC recognised College or University or Institute with (10+2+3) pattern of education.
The candidate's bachelor's degree can be in any discipline such as Language, Engineering, Humanities, Economics, Medical, Commerce or any other branch of education.
The candidates, who are going to appear in the final year of their bachelor degree or equivalent, are also eligible to apply for admission to MBA programs at JMI. It is necessary for the candidate to complete their all academic requirements on the time given under the University provision. The candidates waiting for the final year result are also eligible to apply. However, they must submit the required certificates etc.
Executive MBA: In addition to the above-stated eligibility criteria, the candidates who wish to take admission in Executive MBA in JMI must also have at least three years of professional experience after passing the qualifying examination. Applicant must have 3 years experience at Executive level in Government and Private sector including Public Limited/Private Limited Company/ P.S.U/M.N.C/ M.N.E/3 Wings of Armed Forces.
Foreign Candidates: Candidates of foreign origin can apply either for the supernumerary seats or as Regular candidates under General category. The process of admission for foreign candidates applying under General Category shall be same as of general category candidates.
Jamia Millia Islamia MBA Application form and Admit Card
Candidates are advised to read carefully the instructions provided online during the form submission Process. The online form application process consists of two phases which are Registration and application form submission; candidates can follow these simple steps to apply for MBA in JMI are given below. Applicants have to follow the link below to apply online for the admission to the JMI MBA.
Jamia Millia Islamia MBA Application Form 2018
Submission of Application Form
The Application for admission may only be submitted online at Jamia Millia Islamia's website, and there is no printed application form for admission. The submission of the JMI Application Form is totally online; Applicants need not send any of their document or application forms via post. Candidates are advised not to send hard copy of the application to JMI, but the candidates may check the status of their application form on JMI website.
Jamia Millia Islamia MBA Fees
JMI MBA Application Fee: MBA application fee is similar for candidates belonging to all the category. The candidates applying for an MBA course in the Center for Management Studies will have to pay Rs 700 as the application fee for MBA entrance examination in Jamia Millia Islamia.
Jamia Millia Islamia MBA Fee Structure
The candidates will have to pay the course fee for management programs as under:
| | |
| --- | --- |
| Courses | Total Fee Per Annum |
| MBA | Rs 23,400 |
| MIB | Rs 33,520 |
| MBA (Executive) | Rs 58,380 |
At the beginning of II, III, IV Semesters of the MIB course, students will also pay the following additional Tuition Fee 5000 Rs as Annual Charges.
MBA Fee for Foreign Candidates Under supernumerary seats: US $ 3000
Jamia Millia Islamia MBA Result and Counselling
Admission to MBA program will be done on the basis of Entrance exam followed by Group Discussion and Personal Interview. Following are the details of each of the selection step;
Entrance examination: The candidates are selected for group discussion (GD) and personal interview (PI) on the basis of entrance examination which is conducted by JMI. The entrance examination will contain total 170 marks. 0.25 marks will be deducted for each wrong answer in the entrance examination.
GD & PI: After qualifying for the entrance examination, the candidates will be shortlisted for GD and PI. Group discussion (GD) will contain total 10 marks and Personal Interview (PI) contains total 20 marks.
The candidates who will qualify Entrance examination, GD and PI will be shortlisted for final selection for admission in MBA program in JMI.
Jamia Millia Islamia MBA Selection Criteria
| | |
| --- | --- |
| Component | Maximum Marks |
| Entrance examination (MCQ) | 170 |
| Group Discussion | 10 |
| Personal Interview | 20 |
| Total | 200 Marks |
Jamia Millia Islamia MBA Exam pattern
Mode of Exam: Pen and Paper Based Test
Duration of Exam: 3 hrs
No.of Questions: 170 Multiple Choice Questions
Negative Marking: There will be negative marking
| | |
| --- | --- |
| Section 1 | English Comprehension |
| Section 2 | Quantitative Aptitude and Numeric Ability |
| Section 3 | Data Analysis and Sufficiency |
| Section 4 | Reasoning and General Intelligence |
| Section 5 | Knowledge about Current Affairs/ Economic/Business Environment |
Jamia MBA (Full Time/ Executive) Syllabus
The applicants can check the syllabus for the Jamia MBA Admission Test given here of the previous session, The latest syllabus of the entrance test will be uploaded as soon as it is available online.

MIB (Self Financing) Entrance exam Syllabus
Jamia Millia Islamia MBA Important details
Till now we have discussed how to get admission in MBA program in Jamia Millia Islamia (JMI), the Eligibility, the application process, selection process and other important details. Now let's see what all placement facilities are available for the candidate who have taken MBA Admission in JMI.
Specialisation of MBA Programme in JMI
MBA program in JMI specialised in 7 subjects. The list of the subjects is given below.
Marketing
Finance
International business
Human Resource
Operation
Information Technology
Entrepreneurship Management
Jamia Millia Islamia MBA Dates for Selection
Particular

Full Time

Executive MBA
International Business

JMI MBA Entrance Test date

29 May 2018

29 April 2018
31 May 2018

MBA Entrance Test Result
Display of List of Candidates called for GD & PI

11 June

12 May

11 June

Personal Interview/ Group Discussion for JMI MBA Admission

18 June

17 May

25 June

Display of List of Selected/ Waitlisted Candidates (Tentative)

1 to 7 July

1 to 6 June

8 to 13 July
JMI MBA Placement
JMI department of management has established a Corporate Relations Cell for enhancing the exposure of the students and to act as an interface between the Institution and the corporate world. It has been set up with the objective of bringing industry and academia close to each other.
Various activities such as industry visits, guest lectures, quizzes, personality workshop are being conducted on a regular basis, it actively involves students to develop personal and professional skills. The following recruiters visit JMI every year to hire the MBA students:
| | | | |
| --- | --- | --- | --- |
| NHPC | Harvest Gold | Indiabulls | HDFC Bank |
| Wipro | Pepsico | Maruti Suzuki | Reliance |
| Spice | Bharti Foundation | NTPC | Max Life Insurance |
| Havells Indian Oil | Air India | DLF | HCL |
Jamia Millia Islamia MBA Test Centre
The JMI MBA Entrance Test will be conducted across the 7 test centres across the country listed below, and the applicants have to take two printouts of the JMI Admit Card with them at the exam centre, One will be submitted to the invigilator.
Calicut
Delhi
Lucknow
Patna
Srinagar
Guwahati
Kolkata
Jamia Millia Islamia MBA Contact
Center for Management Studies,
Jamia Nagar, Delhi 110025
Phone: 011 2698 1717
Website: jmi.ac.in
More about Jamia Millia Islamia MBA