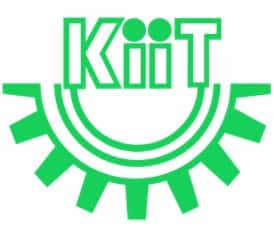 KIITEE 2018 Engineering and Architecture- KIIT University
About KIITEE B.Tech
KIITEE is conducted by KIIT University, to give admission to eligible candidates in all the courses except for MBBS, BDS, PG Medical & PG Dental. Candidates interested in getting the admission in various courses offered by KIIT University can submit the KIITEE 2018 application form, book a test slot for the exam, download the KIITEE Admit card/hall ticket and appear in the KIITEE on the scheduled date. This page gives information about B.Tech and B.Arch admission in KIIT University for the academic session 2018-19.
The application process for 2018 has started from 20 November 2017. The candidates can now fill the application form online. KIITEE 2018 will be a computer-based test which will be conducted in 120 centres across India from 15 to 24 April 2018. The candidates are advised to click on the link given below for all the important dates of KIITEE. The duration of B.Tech is four years, and B.Arch is five years.
Latest Update - KIITEE B.Arch application process has started. Candidates can fill their application form by clicking on the link.

KIITEE Slot Booking 2018 - Book your slot
There would be a common KIITEE 2018 application form for all the courses at KIIT University, but the Entrance Exam will be different for all the courses and will be in accordance with the Exam pattern.
Last Year, about 20,500 students had enrolled in various courses at KIIT University.
To appear for KIITEE 2018, there are no application fees. Till 2014 students had to pay application fees, but from the year 2015, the University took a decision to charge no application fees from the applicants.
KIITEE 2018 Dates
| | |
| --- | --- |
| Events | Dates |
| KIITEE Application Process Begins | 20 November 2017 |
| KIITEE Application Process Ends | 31 March 2018 |
| KIITEE Slot Booking | 1 April 2018 |
| KIITEE Admit Card | 1 to 10 April 2018 |
| KIITEE Date of Entrance Examination (Online) | 15 to 24 April 2018 |
| KIITEE Result | 26 April 2018 |
| Counselling commences | 20 May 2018 |
KIIT University B.Tech Branches
| | |
| --- | --- |
| Civil Engineering | Electronics and Instrumentation Engineering |
| Mechanical Engineering | Computer Science Engineering |
| Electrical Engineering | Information Technology |
| Electronics & Telecommunication Engineering | B.Tech & M.Tech - Dual Degree |
| Electronics & Electrical Engineering | -- |
QUICK LINKS
Subscribe for Regular Updates of KIITEE B.Tech
KIITEE B.Tech Eligibility criteria
Age: Candidate shall be born on or after 1 July 1997
Academic Qualification for B.Tech. (4 years)
Only those candidates who have passed their Class 12 examination in 2016 or 2017 or those who are appearing in Class 12 examination in 2018 are eligible.
Minimum Qualifying Marks: Candidate must have passed in Class 12 examination or equivalent with a minimum aggregate of 60% marks in Mathematics, Physics & Chemistry.
Candidate should have studied regular full-time formal education in their school /college.
KIITEE 2018 Eligibility for B. Arch ( Bachelor of Architecture (5 years)
Candidate must have passed in Class 12 examination or equivalent from a recognised board with a minimum aggregate of 60% marks with mathematics as a subject at the higher secondary level
Candidate must have also passed NATA 2018

conducted by the Council of Architecture (CoA), New Delhi either in 2017 or 2018.
Kindly Note: International Students can also appear in KIITEE 2018 for admission to KIIT University.
KIITEE 2018 Eligibility Criteria for Other Courses
KIITEE offers various courses to the candidates from different branches. The candidates can apply for the programme they are willing to pursue. Hence, it is the prior responsibility of the candidates to ensure their eligibility before applying for the course. The eligibility criteria for different courses can be obtained by following the link below
KIITEE 2018 Eligibility Criteria - Check Here
KIITEE B.Tech Application form and Admit Card
The application process has started for the KIITEE B.Arch 2018. The candidates willing to seek admission into BTech, BArch or any other programmes offered by KIIT University. It is to be noticed that there is an only online application procedure of filling the form. To apply for KIITEE 2018, the candidates are suggested to follow the link below.
Steps to fill the KIITEE 2018 Online Application Form
The KIITEE Application Form can be filled in following steps -
Registration
Filling up the form
Upload Documents
Payment and Submission
Submission of the Form

The candidates can fill and submit their KIITEE 2018 Application form through online mode only. There is no procedure for filling up the offline application form. The candidates who have submitted the form should keep at least two printouts of the form with them for future use.
KIITEE B.Tech Fees
Application Fees

For the year 2018, candidates are not required to pay any application fees/ registration fees for KIIT Entrance Exam.
KIIT University B.Tech & B.Arch Fee Structure 2018


| | | |
| --- | --- | --- |
| Year | B.Tech Fee | B.Arch Fee |
| 1st Year | Rs 3,00,000 | Rs 3,00,000 |
| 2nd Year | Rs 3,00,000 | Rs 3,00,000 |
| 3rd Year | Rs 3,00,000 | Rs 3,00,000 |
| 4th Year | Rs 3,00,000 | Rs 3,00,000 |
| 5th Year | -- | Rs 3,00,000 |
| Total | Rs 12,00,000 | Rs 15,00,000 |
KIITEE B.Tech Result and Counselling
KIITEE Result 2018 will be declared on 26 April 2018. A cut-off qualifying mark will be fixed by the University, at the time of declaration of Entrance Result. The result will be published Online. The candidates can see their result by providing their Application number.
Rank Card indicating the Rank in Entrance Examination shall be sent to the qualified candidates. Candidates can download the rank card from the website.
On the basis of marks secured by the candidate in Entrance Examination, separate Merit lists will be prepared for all the programs.
KIITEE 2018 Counselling
KIITEE Counselling 2018 will commence from 20 May 2018 onwards. Shortlisted candidates will be called for Counselling, Seat Allotment, Document Verification for final Admission.
Counselling and seat allocation will be purely on merit basis i.e. based on the performance in the Entrance Examination.
As per the availability of seats in different courses, cut-off Rank for counselling will be notified. Candidates, having the rank above cut-off rank, shall be called for counselling.
Candidates have to report at the counselling venue half an hour before the time of counselling.
Documents to be carried at the time of KIITEE 2018 Counselling
The candidates who are called for Counselling must bring the following Original Documents and token fees to the Counselling Centre:
KIITEE 2018 Admit Card
KIITEE 2018 Rank Card
Class 10 and Class 12 Mark sheet and Pass Certificate
Relevant Certificate issued by the Competent Authority, clearly indicating the Reservation Criteria claimed by the candidate.
Demand Draft to pay the course fee
KIITEE B.Tech Exam pattern
Duration: 180 minutes
Type of Questions: It contains 120 objective type questions in English. Each question will be followed by four answers of which only one is correct / most appropriate.
Language: Language of the questions will be in English
Scoring: Each correct answer fetches 4 marks
Negative Marking: For each wrong answer 1 mark will be deducted.
KIITEE 2018 Exam Pattern for B.Tech
| | |
| --- | --- |
| Subjects | Number of Questions |
| Physics | 40 |
| Chemistry | 40 |
| Mathematics | 40 |
| Total | 120 Questions |
KIITEE 2018 Exam Pattern for B. Arch
| | |
| --- | --- |
| Subjects | Number of Questions |
| Mathematical Ability | 30 |
| Analytical & Logical Ability | 30 |
| Verbal Ability | 40 |
| General Knowledge | 20 |
| Total | 120 |
KIITEE B.Tech Important details
The KIITEE test centre for each state or city is separately given on this page. The candidates have to know the exam centre and city code of their choice and preference of the city. There are total 60 cities included in the test centres.
The candidates need to know that the KIITEE exam from 15 to 24 April 2018 in different cities. Candidates can get the exam date and related details by following the link provided below. The candidates are advised to check the exam date of their city correctly. Check the list of KIITEE 2018 Test Cities
Courses offered based on KIITEE Exam
| | |
| --- | --- |
| UG Courses | PG Courses |
| BTech (4 Years) | Master of Mass Communication (Integrated) (5 Years) |
| BSc Nursing (4 years) | MCA (3 years) |
| Biotechnology (Dual Degree) (B.Tech/ M. Tech) (5 Years) | MCA (Lateral Entry) (2 Years) |
| Bachelor of Architecture (BArch) | MTech (2 Years) |
| BA LLB / BBA LLB / BSc LLB (5 YEARS) | MSc (Bio-Technology / Applied Micro Biology) (2 years) |
| BBA (3 Years) | Master of Law (LLM) (1 Year) |
| BCA (3 Years) | MSc Nursing (2 Years) |
| Bachelor of Design (Fashion/ Textile) (4 years) | Master of Public Health (2 Years) |
| Bachelor of Film & Television Production (3 years) | Master of Hospital Administration (2 Years) |
| BTech (Lateral Entry) (3 years) | - |
KIITEE Sample Papers
Sample Paper for Physics Entrance Exam for KIIT 2016 - Check Here
Sample Paper for Chemistry for KIIT Entrance Exam 2016 - Check Here
Sample Paper for Mathematics for KIIT Entrance Exam 2016 - Check Here
About KIIT University
KIIT University is a well ranked University in Bhubaneswar, Odisha.
The university offers B.Tech., B.Tech & M.Tech-Dual Degree, B.Tech & MBA-Dual Degree, B.Tech LE, B.Arch, MBBS, BDS, B.Sc Nursing, BA LL.B, BBA LL.B, B.Sc LL.B, BBA, BCA, B.Des, BFTP as UG courses
For admission to these programs, it conducts KIITEE – KIIT University Entrance Exam – each year.
You can also check the details of other courses offered by KIIT University
KIITEE B.Tech Contact
Kalinga Institute of Industrial Technology KIIT University,
Bhubaneswar - 751024, Odisha, India
Phone: + 91 674 2725113, 2378550
Telefax: + 91 674 2725113
Email: kiit@kiit.ac.in