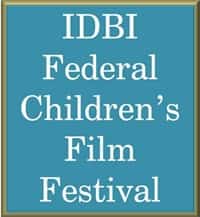 IDBI Federal Children's Film Festival 2015
About ChildrenaTMs Film Festival
Category
Film Festival
Aired On
92.7 BIG FM
Eligibility
3 to 8 year old children
Details

IDBI Federal Children's Film Festival is being sponsored by IDBI Federal Life Insurance and Reliance Broadcast Network Limited (RBNL) is the organizer.
IDBI Federal Children's Film Festival will give the participants an opportunity to showcase their Vocal Talent.
The selected children will act as the characters of 5 minutes audio movies being made for 92.7 Big FM or any other media.
Audition will be held in 12 cities in India and around 20-25 participants willl be selected from each city and the last date to register is September 11, 2015.
Subscribe for Regular Updates of ChildrenaTMs Film Festival
ChildrenaTMs Film Festival Registration and Audition Process
Registration for IDBI Federal Children's Film Festival
IDBI Federal Children's Film Festival registration can be done by calling 1800 3070 3395.
Parents or Guardians of the participant should record an audio of their child having maximum duration of 60 seconds.
Based on the entries received, 20 to 25 candidates from each city will be called for in person interviews at the cities mentioned below.
The Last day for registration is September 11, 2015
ChildrenaTMs Film Festival Audition Date and Address
| | | |
| --- | --- | --- |
| Date | City | Venue |
| T.B.D | Mumbai | T.B.D |
| T.B.D | Kolkata | T.B.D |
| T.B.D | Bangalore | T.B.D |
| T.B.D | Kanpur | T.B.D |
| T.B.D | Chandigarh | T.B.D |
| T.B.D | Chennai | T.B.D |
| T.B.D | Delhi | T.B.D |
| T.B.D | Hyderabad | T.B.D |
| T.B.D | Indore | T.B.D |
| T.B.D | Jamshedpur | T.B.D |
| T.B.D | Thiruvananthapuram | T.B.D |
Contact ChildrenaTMs Film Festival
Scholarships - Deadline Approaching
Last Date:Aug 31, 2022

Last Date:Aug 31, 2022

Last Date:Sep 08, 2022

Last Date:Oct 05, 2022