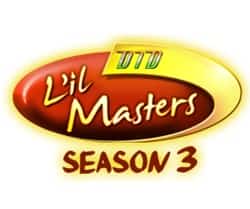 DID L'il Masters Auditions Season 4
About DID L'il Masters Auditions
Category
Dance
TV Channel
Zee TV
Eligibility
The participants should be aged between 5 and 13 years as on 28 Feb 2018.

Details

Dance India Dance Little Masters is a Dance Reality Show conducted by ZEE channel for the children of age group between 5 and 13 years.
Salman Khan (Mohammad Ghouse) from Bangalore won the first season.
Teriya Magar won the Dance India Dance Little Master Season 3 held in 2014.
Subscribe for Regular Updates of DID L'il Masters Auditions
DID L'il Masters Auditions Registration and Audition Process
DID L'il Masters Auditions Season 4 Registration:

To participate in the Contest, the participants have to follow the instruction given below:
The participants have to register for the auditions on any of the following Platforms Facebook, Twitter, Instagram, YouTube, the official website of the channel and other digital platforms.
After registration, the participants have to upload a video of their audition either of the Platforms.
The auditions for this TV show has started from 17 November 2017 to 31 January 2018. Any entry received after the Audition Period will be considered for the Show
Thee entries can be submitted by the Participant themselves or by their guardian.
Once an audition entry has been submitted by a Participant, the same can be used for promotional purposes by ZEEL at its discretion.
DID L'il Masters Auditions Season 4 Selection Process:
From amongst the Participants who have submitted their auditions, ZEEL shall select the best entries (hereinafter referred to as "Shortlisted Participant(s)").
The channel will contact the Shortlisted Participants who shall be required to provide their details necessary for the purpose of the Contest. If a Shortlisted Participant fails to respond or fails to provide such details as sought by ZEEL within the timeline specified by ZEEL at the time of contacting the Shortlisted Participant, then such Shortlisted Participant shall not be considered for the Show.
The travelling, boarding and lodging at Mumbai for the on-ground auditions will be borne by the Shortlisted Participants themselves. However, if a Shortlisted Participant is selected for the Show after the auditions, ZEEL will bear the travelling, boarding and lodging expenses of such Shortlisted Participants.
DID L'il Masters Auditions Audition Date and Address
| | | |
| --- | --- | --- |
| City | Date | Venue |
| Indore | To be announced soon | Not Announced yet |
| Jaipur | To be announced soon | Not Announced yet |
| Guwahati | To be announced soon | Not Announced yet |
| Dehradun | To be announced soon | Not Announced yet |
| Bhubaneswar | To be announced soon | Not Announced yet |
| Chandigarh | To be announced soon | Not Announced yet |
| Ranchi | To be announced soon | Not Announced yet |
| Raipur | To be announced soon | Not Announced yet |
| Patna | To be announced soon | Not Announced yet |
| Lucknow | To be announced soon | Not Announced yet |
| Vadodara | To be announced soon | Not Announced yet |
| Kolkata | To be announced soon | Not Announced yet |
| Hyderabad | To be announced soon | Not Announced yet |
| Bangalore | To be announced soon | Not Announced yet |
| Delhi | To be announced soon | Not Announced yet |
| Mumbai | To be announced soon | Not Announced yet |