"The reading of all good books is like a conversation with the finest minds of past centuries."- Rene Descartes
"Any book that helps a child to form a habit of reading, to make reading one of his deep and continuing needs, is good for him."- Maya Angelou
This is what some of the greatest minds in history have to say about reading as a habit.
Everyone has their own set of hobbies; things they love to do in their spare time. Students too have their hobbies ranging from playing Video Games, playing sports or reading books. One of the best habits a child can develop is reading. Once the habit of reading books grows in a person, it seldom dies out and this is the reason why the habit of reading should be developed at an early age. Books play a very important role in instilling values and confidence in everyone.
A Book can change our perspective towards life
Books are not only important in gaining knowledge but also change the perspective of how one looks at life. There are various books in the world which are known to have changed our outlook towards life some examples are "Power ", "Blink- The Power of thinking without thinking by Malcolm Gladwell", "Who moved my cheese?" by Dr. Spencer Johnson , "Cindrella" and the list goes on.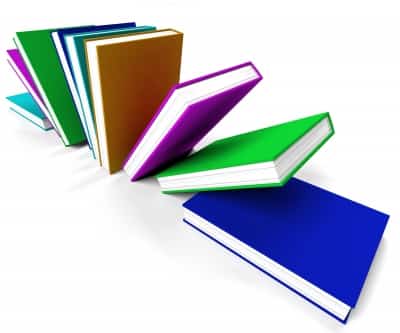 Image courtesy of Stuart Miles at FreeDigitalPhotos.net for cover image
Why is reading important?
Wikipedia defines reading as, "complex cognitive process of decoding symbols in order to construct or derive meaning". All of us have the habit of reading in some form or the other such as reading newspapers, story books, text books, magazines etc. Developing a reading habit is more about reading books other than the text books.
Now the first thing that comes to every child' mind is that why should we read books when you already have so many textbooks to study foom. Well, each book is a learning experience in itself.
Learn New Things: Reading helps in learning new things like how the greatest mind in History lived, Science and technology over the years, Magic, Origami etc. The new things learnt help us in creating new things.
Improve Language: Reading helps in improving our language as we learn new words and sentences. It also helps in improving the vocabulary.
Improves Concentration :Reading improves our concentration and attention span
Become Smarter: Reading makes you smarter as you develop new skills like negotiation, confidence, communication skills etc.
What kind of books should one read?
One should not read just any book. Not all books are going to add value to our personality. There are so many books which are written by great authors but are still not liked by everyone. Not everyone likes reading a "Harry Potter" or "Pride and Prejudice". So here comes the important question of choosing which books to read and which ones to avoid.
To begin with, one must always read books which have received good reviews and most importantly are of your interest. Fiction Books are a good option to begin with. When you read a book on a topic or genre you love then automatically our interest in the book multiplies and the chances of completing the entire book increases. Whatever one learns by reading a book can never be stolen and is a lifelong experience in itself.
Role of Parents and Schools
In a nation like India, where most of the books published are textbooks; it is no surprise that many children are not fond of reading books other than their texts. Schools must inculcate these values in their children by doing their bit. Reader clubs must be set up wherein monthly literary events are held. Parents must also encourage the students to keep up the habit and can do following things to keep the interest of their child in reading:
They should help their child in choosing the right books
Help them in understanding what they read.
Listen to the summary of the books they have read.
Ask them some analysis based questions on the book.
Gift them a book
Read with them
The involvement of the parents and appreciating the reading habit of their child can encourage the child in inculcating the habit of reading.
Where to find the books at nominal cost?
Libraries
Many a times we don't find the exact books we are looking for or they are way too expensive. The best solution is to become a member at the local libraries in your state. The State Governments have set up special Libraries for children which has a nominal membership fee.
Delhi, for instance, has British Council, Delhi Public Library and many more. These libraries have more than 30,000 books for all age groups and have monthly events to engage the children and adults. One can visit their website or directly go to the libraries and get started with reading. (www.britishcouncil.in)
Availability of books at a cheaper rate
For those who like to own the book can opt for Sunday Bazars like Daryaganj Market, Nayi Sarak wherein ones gets second hand books at great prices. And for those who believe in the feeling of having their own new books can opt for online shopping sites. These days a large number of companies are selling books online at great prices. These sites also give the option of free home delivery and pre-booking. Sites like Flipkart.com, Oxford Bookstore and much more are the ones which are leaders in the online space.
Websites providing free e-book download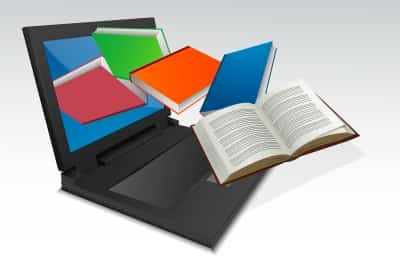 Image courtesy of digitalart at FreeDigitalPhotos.net
These days' children have I-pads, Laptops and Computers so reading books is just a click away. There are a large number of sites offering free e-books downloads like www.bookchums.com where after registering the person can download 5 e-books for free per month. Other websites are www.free-ebooks.net etc.There are comics, self-help books, novels, poetry and so much more to read from.
Develop the habit of reading books because as they say Books are a man's best friends. They transform us in to better individuals.There is a whole new world of book beyond the text book waiting for us. Explore, learn and never stop.
Image courtesy of Stuart Miles at FreeDigitalPhotos.net for cover image