So, you are not tall, you do not have the so called '36-24-36' figure. You are not even thin enough to fit into those sexy shorts or skirts. Does that mean you are not pretty or good enough? Certainly not! Most women judge themselves on the beauty standards set by the commercial media set up. They compare themselves with size zero models and criticise their own appearance. What they do not realise is that ultimately it is not about matching up to someone else's standards of beauty but about feeling beautiful.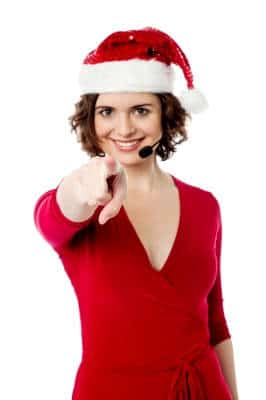 Size zero
"These days a lot of college girls starve themselves and call it dieting, world over we see more and more anorexics, all because they have not accepted themselves or their own bodies. In fact more than a perfect figure, one must aim for a healthy body," said Angelina Nicole Freelance model.
Agreeing with her, Shahida Arif, psychiatric counsellor said that mostly teenage girls get fascinated with the content on television; they begin trying to ape the models and the stars not knowing what consequences it could have on their own life. "Teenage is a stage when they are neither children nor adults and hence they get influenced really fast, the different hormonal and emotional changes add to the drive of wanting to be or look like someone else," she added. So many girls who are slightly stout, approach counsellors because they feel inferior about their looks. They perceive themselves as imperfect human beings; this takes a toll on their confidence and self-esteem as well.
Beauty is skin deep
Shahida believes that beauty is ultimately in perception. One has to feel beautiful; when you feel beautiful it reflects on your personality, you look more confident and people will automatically find you pretty. "Your thoughts and perceptions about yourself frame you. When you feel beautiful, you emit a positive vibration which affects other people and they find you pretty too. The saying, 'your outer world is a reflection of your inner world' is absolutely true in this sense," she said.
Outer beauty withers away with time, but it is character, personality and self-confidence that will take you forward and become your identity. Now you are probably wondering, how one can feel beautiful, if you have a set perception of yourself it is going to remain. What can one do to change it? Well the answer is that only you can change it and it is pretty simple.
Make positive affirmations
Tell yourself that you are thin, you are beautiful, you feel confident and happy. Say it even if you do not believe it, repeat it over and over again and unconsciously it will become your reality. Positive affirmations can also help in weight reduction.
Avoid criticizing and start appreciating
Every time you look at yourself in the mirror, avoid criticizing and start appreciating your body and yourself. You must see the beauty in you, only then will another person see it. When there is a negative thought about your body, immediately replace it with a positive one. This will help you in accepting yourself.
Accept compliments
This is the most important step towards feeling beautiful. Acknowledge other people's compliments. Do not ignore them, you deserve the compliments. Its time you start believing that you are worth it.
Never compare yourself to another
Everybody's body is made differently, different women have different body structures and different metabolic rates, what weight loss programme works for one may not work for another. Women must always think of being healthy rather than thin. Being fit is what matters.
Eat healthy food
When you eat healthy food like green leafy vegetables and avoid junk, you feel healthier. You are less prone to diet-related illness such as diabetes, cancer, heart diseases, depression etc. An unhealthy diet can cause dry hair, brittle nails and blemishes. It's important to choose the right kind of food, it will make you look healthy and your skin will glow. You will start feeling the difference after a while.
Groom yourself well
Wear clothes that suit your body type. Understand your body and dress in a way that complements your structure. When you dress well, you feel confident about yourself. This again changes the onlooker's perception about you.
Always remember that it is not perfection but the acceptance of your imperfection that makes you beautiful. No matter what size you are, it is the way you carry yourself, that actually matters. Embrace your body and believe that you are 'Beautiful', you are a unique creation!
Image courtesy of stockimages at FreeDigitalPhotos.net for Cover Image