Choosing a college is an important decision. Before you select a college you can go through the following points to make sure you haven't missed any factor. It depends on you as well as your family, this will decide whether you make or break your life because ultimately college is the building block to your success. You have to identify all the options before time so it becomes easy to choose a college that you will attend. While choosing an institution to study in you need to take into consideration various aspects to find it suitable for you and your needs. Without further delay, here are 10 points that you need to consider while choosing an institution to pursue your education.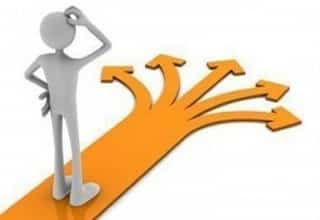 1. Analyze what you want to study
You need to analyze the main reasons for going to college before you start to search for colleges. What are your abilities? What stream you want to take? What are your weaknesses? What do you want from your life? Do you have your family support, financially and emotionally? As you find answer to these questions talk to your family, friends and other people. Only these people can help you as they know you. So knowing what you want will help you choose well.
2. Choice of college
Once you know what you want to choose as a career, select the college that will help you prepare for your chosen profession. Every college offers particular courses, like medicine, arts or engineering. Which college you attend is important. A reputed college will land you a job after you graduate.
3. Proficiency of the teaching faculty
Consult your friends or others of that college to get information about the professors and their teaching methods. Does the college have amateur or highly qualified professors? It makes sure that you are getting the best education; you need highly qualified professors who share their experience and skills with you.
4. Student-faculty ratio
Get information, regarding the number of students in a class. The quality of Education will be good when, the number of students, in a class are few. Teachers will pay individual attention to a student to help them reach their goals. .
5. Location of the college
If you are originally from a rural area finding a college in the city will be more exciting and interesting at first but after a week you would get bored of the urban-noise and people. And if you live in a city and choose a college in a remote place you would be deprived of the malls and luxuries. Before taking a major decision of changing a location ask yourself if you are ready to change your lifestyle.
Secondly, the location also means how far your home is from the college. The farther from home the more homesick you will be. If you choose to travel everyday calculate the transportation charges and the time spent. .
6. Fees that you pay
Do take into consideration the fee structure of the course in the college you have opted to do your graduation. . Talk to your parents or guardians, who is going to pay your fees? Is it feasible to study there? Some colleges are expensive but majority of the colleges offer financial aids such as loans and scholarships. The important thing is choose a college that will ultimately give you good education and a career with a fat pay check.
7. Campus
Studies are a part of a student but there is life outside the classroom. Apart from attending classes you will also hangout in the campus. Is the campus to your expectation? Will you be comfortable here? Go to the college and get a first-hand experience. Tour the campus and eat in the cafeteria. This will clear any doubts.
8. Reputation
It means that the college you attend is renown. The name of the institution will take an important place in your resume for the rest of your life. It is a big deal to graduate from a good college. . But however it doesn't depend completely on the reputation of the college. Candidates from an A- graded institution can be fired if he doesn't do well and a graduate from an unknown college may get a promotion if he works hard.
9. Your inner feeling
Which college you attend is a personal choice. Take into consideration the above facts and then make your choice. Visit the college you are interested in and see how you feel after going there.
10. Can you see yourself there?
Consider the above facts and contemplate. Do you see yourself as a student there? If so you have made the right choice.
'Make the right choice and you will experience the memorable moments of your life.'