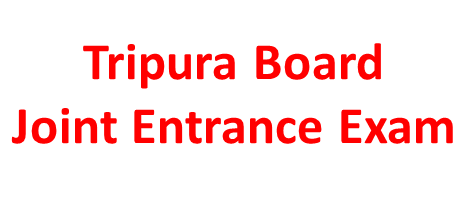 TBJEE Medical 2016 admission
About TBJEE Medical Admission
TBJEE Medical 2016
TBJEE (Tripura Joint Entrance Examination) 2016 is conducted for admission into engineering & medical colleges in Tripura. It is for admission in MBBS, BDS, BHMS, B.Sc Nursing, B.Sc Nursing, B.Pharma, B.Sc (MLT) and other medical degree courses.
Admission in government medical colleges in Tripura is based on marks scored in Tripura JEE.
TBJEE Medical Colleges
| | | |
| --- | --- | --- |
| | MBBS | BDS |
| Agartala Medical College (AGMC, Agartala) | 73 | - |
| RIMS, Imphal, Manipur | 13 | 7 |
TJEE Application forms can be filled from December 25, 2015, to January 25, 2016,
Important Dates
SUBJECT

DATE

TIME

Physics

April 26, 2016
(Tuesday)

11AM to 1 PM

Chemistry

April 26,2016
(Tuesday)

2PM to 4 PM

Biology

April 27, 2016
(Wednesday)

2PM to 4 PM
Subscribe for Regular Updates of TBJEE Medical Admission
TBJEE Medical Admission Eligibility criteria
TBJEE 2016 Medical - Eligibility Criteria
Nationality: Candidate must be an Indian citizen.
Domicile: Candidate must be a permanent resident of Tripura and either the candidate or his/her parent must have been residing in the state of Tripura continuously for not less than 10 years immediately prior to the date of applying for TJEE-2016.
Academic Qualifications
Candidate must have passed / appeared / or appearing in 2016 at the Higher Secondary Examination of Tripura Board of Secondary Education / Central Board of Secondary Education or equivalent examination.
Candidates must have studied the subjects in which they desire to appear at the Joint Entrance Examination.
TBJEE Domicile Requirements
TBJEE Medical Admission Application form and Admit Card
Agartala Medical College Admission 2016
Candidates can apply for TBJEE via any one of the modes discussed below
Mode 1: Counter Office
Mode 2: From Centres
Mode 3: Postal Request
Mode 4: Download
TBJEE Medical Admission Fees
TBJEE 2016 Application Fees
| | |
| --- | --- |
| Category | TJEE 2015 Application Fees |
| UR | Rs. 350 |
| SC & ST | Rs. 300 |
| BPL SC & ST | Rs. 200 |
| BPL UR | Rs. 250 |
Points to Note:
Candidates can download the e-challan to deposit the examination fees at any branch of State Bank of India.
In that case the candidates have to deposit bank commission/other charges in addition to the amount of exact examination Fees.
In case candidates deposit it at SBI, Agartala (Melarmath) Branch, no exchange fees / commission / service charges etc. will be charged.
TBJEE Medical Admission Result and Counselling
TBJEE 2016 Result and Merit List
Candidates will be shortlisted on the basis of their performance in TBJEE 2016 followed by Counselling.
Admission of the candidate to a certain College / University will be subjected to the fulfilment of eligibility criteria regarding cut-off marks and other norms as specified by the respective departments of State & Central Government/ Institution/ Council/ Body etc.
TBJEE Medical Admission Exam pattern
TBJEE 2016 Exam Pattern
Question paper will consist of Multiple Choice Questions (MCQ)
TJEE will be having separate Test Booklet for individual subjects i. e. Physics, Chemistry, Mathematics.
Duration: 2 hours duration
Marks: 100 marks each.
The syllabus for each subject is divided into 10 Modules. A Module carries 10 marks.
Candidates seeking admission to various Degree Courses of Medical / Veterinary / Agricultural / Fisheries and others (Group-B) will have to appear in Physics, Chemistry and Biology
Candidates desiring to take chances in both of the above groups (Group-C) will have to appear in all the four subjects
TJEE will be conducted on the basis of its new syllabi as updated in 2015 at Dharmanagar, Kailasahar, Udaipur and Agartala to prepare merit list for admission (*) to Engineering, Medical, Technical and other Professional Degree Courses against available seats reserved for the State of Tripura
TBJEE Medical Admission Important details
TBJEE 2016 Important Dates
| | |
| --- | --- |
| Category | Dates |
| TJEE Application Process Begins | December 25, 2016 |
| TJEE Application Process Ends | January 25, 2016 |
| TBJEE Physics and Chemistry Exam | April 26, 2016 |
| TJEE BiologyExam | April 27, 2016 |
TBJEE Medical Admission Address
Room No. 32,3rd Floor (Building of Tripura Board of secondary Education)
Gurkhabasti, Agartala-799006
TBJEE Medical Admission Exam Date
April 26, 2016: Physics (11 AM to 1PM)
April 26,2016: Chemistry: (2PM to 4PM)
April 27, 2016: Biology: (2PM to 4PM)
TBJEE Medical Admission Mode of Exam
Course
Medical
Agricultural
Veterinary
Fishery
Conducted by
The Tripura Board of Joint Entrance Examination (TBJEE)
Scholarships - Deadline Approaching
Last Date:Apr 28, 2017

Last Date:Apr 28, 2017

Last Date:Apr 28, 2017

Last Date:Apr 29, 2017
More about TBJEE Medical Admission