National Talent Search Examination which is popularly known as NTSE is round the corner and it is taken by close to 13 lakh students annually from various states. Only selected students make it to the stage 2 of the exam and out of them only 1000 students qualify as the NTSE Scholars. The scholarship exam with such tough competition surely requires dedicated effort, excellent planning and very good hold on the basics to ace the exam. One very crucial advise to students at this stage of their NTSE Preparation is that do not get confused and stay confident while preparing for the NTSE exam.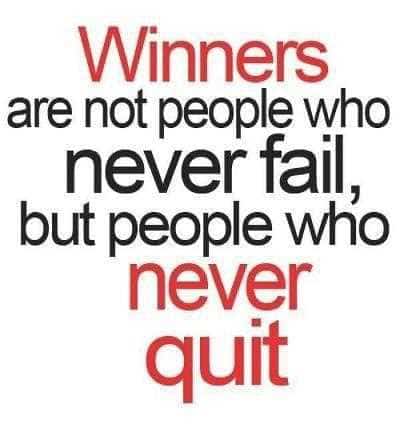 There are some common questions in the minds of the students like what should they study and what to leave? How to practice for NTSE? How much to practice? Should they study class-9 course material? If they are from a state board, do they need to prepare differently for NTSE? Mota Chashma will try to answer all these questions.
NTSE or National Talent Search Examination is a 2 stage examination. This article will focus on preparation for NTSE's stage 1 written exam that is conducted at the state level every year in 3rd week of November.
What is NTSE Stage 1 Exam?
NTSE Stage 1 Exam is a written exam conducted at the state level. It has 2 papers, namely MAT and SAT
MAT or Mental Aptitude Test: Herein candidates need to answer 50 questions of mental ability in a span of 45 minutes. Total questions asked are 50 and Total Marks 50
SAT or Scholastic Aptitude Test: Here the candidates need to answer 50 questions based on Language Comprehensive and 100 questions based on Scholastic Ability. Duration of Language Comprehensive Test is 45 minutes and that of Scholastic Ability is 90 minutes. Total Marks for Language Comprehensive Test is 50 and for Scholastic Ability it is 100.

Language Test is just a qualifying exam and the marks are not included for finalising the merit list.
What is the syllabus for NTSE?
As such there is no prescribed syllabus for NTSE. Usually the questions are based on the syllabus of Class 9 and 10 of the recognized Boards. The questions in SAT will be from Maths, Physics, Chemistry, Biology, History, Civics, Geography and General Awareness.
How one should get prepared for NTSE?
For NTSE exam both MAT and SAT are equally important. Many students are in the habit of preparing thoroughly one part and in the process they tend to ignore either MAT or SAT. Mind it as per the surveys though it is MAT that carries more weight than any other subjects yet all subjects play a vital role.
Make a Plan: You have 3 months in your kitty and after analyzing and practicing you have got an idea about your weak points. So make a plan for your studies and surely execute them. Do not take your preparations for granted!! This is not a word of suggestion for those appearing in NTSE but for all the students studying from school to higher education level.

Regular study and practice of 4-5 hours daily will surely give you an edge over others.

Break the syllabus in pieces: Often candidates get scared after going through the huge syllabus of NTSE. So instead of getting scared by the huge syllabus the students should act as a strong person who overcomes every challenge. So break the syllabus in pieces. Focus on the part of the syllabus you are weak at, take help of your friends, seniors teachers to get better understanding on the subject.

When you study a topic just see the previous year questions that were asked on that, this will give you an idea whether you are prepared fully for that topic.

Focus on the Basics: A strong basic foundation will be very helpful for you to solve difficult questions so revise th NCERT books properly, undersatnd the basic formulae as it will help you in solving the difficult questions with confidence. You should opt for the sample papers and online tests only towards the end of your preparation as it will analyse your preparedness for the scholarship exam.
Practice Sample Papers and Previous Year Papers: It is the last step in the process of preparation for NTSE exam. Try to understand the type of questions asked and what is your current status? Try to solve the questions given in the sample papers all by yourself and with all seriousness. This will help you gain knowledge of NTSE and a fair idea that in how much water you stand?

You can also time yourself and solve the last years NTSE papers and see what score you get it. While attempting previous year papers, you might as well check the Cut offs for that particular year and see if you were able to qualify the exam.

Analyze your performance: While solving the questions take into consideration what you could do and what is difficult for you. Are you lacking in any subject matter knowledge? Or you couldn't score good due some silly errors? Did mental ability questions took a long time to solve? Whatever may it be, just analyze your performance very minutely and critically and work upon it.

Analysis of your solved paper helps you in building the strategy for your NTSE exam and overcoming the weakness that you might have.
Sometimes it is difficult to even cover the entire question paper. So you should know which parts to skip for now and come to it later on.
The Analysis should tell you what is your weakness and also your forte!

Practice, Practice and Practice: Practice makes the man perfect!! Regular practice of these 3 steps can lead you to stars if not on moon. Try to solve as many questions as you can of mental ability so that you do not get the shock of your life on the day of the exam, solve more papers and then analyze each one in detail. Seek help of your school seniors and respective subject teachers. Be confident of your speed, subject knowledge and accuracy.

Group Studies

Practising with the fellow NTSE Aspirants will give you a taste of competition and will also stand as a motivation to perform better.
Group studies should help you in understanding where you stand and should not discourage, demotivate or stress you. This is really important.
You might have people in your study group who are really good at some topic and you might be weak at so a help from them will surely help you in undestanding the topic/subject well,