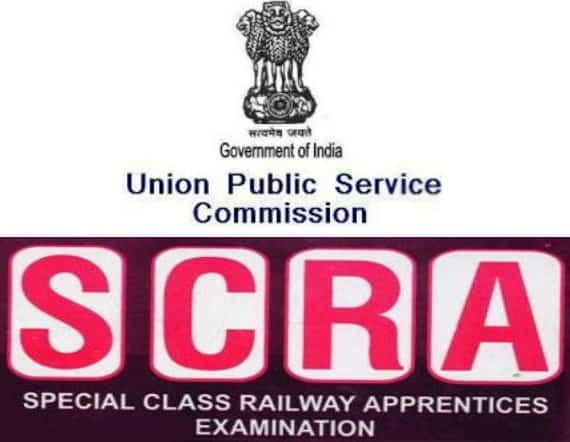 UPSC SCRA 2016- Special Class Railway Apprentices Examination
About Special Class Railway Apprentices Examination
SCRA EXAM 2016
Special Class Railway Apprentices Examination also known as SCRA is one of the oldest as well as reputed examination conducted every year for selecting a handful of candidates for the undergraduate program in Mechanical Engineering offered at Indian Railways Institute of Mechanical and Electrical Engineering (IRIMEE), Jamalpur (Bihar)
Academics: IRIMEE has signed an MoU with BIT Mesra, BIT's visiting lecturers come to IRIMEE for delivering lectures on a regular basis and students go for semester exams at BIT Mesra and hence at the successful completion of the course, the students are awarded the regular BE (Mech) Degree of BIT Mesra.
Training: During the semester breaks of BIT Mesra, the Apprentices get trained in practical engineering and management at Jamalpur Workshops, other units of Railways and in other institutions and industry.
This Mechanical Engineering Programme was started in the year 1927.
The Apprentices of Special Class Railway also get a stipend of Rs. 9100 per month and which increases over a period of time.
---
Latest Update:
SCRA Exam has been scrapped and it will not be conducted by UPSC for admission into IRIMEE rather student can appear in Engineering Services Examination for getting into various Engineers post in INdian Railways.
SCRA 2016 Notification will be available from October 3, 2015 and all the details will be updated on this page.
SCRA Cut Off 2015 are now avilable for the exam conducted on January 18, 2015. Check SCRA Cut Off
SCRA Admit Card
SCRA Online Application Form
SCRA Question Papers
SCRA Syllabus
---
SCRA exam is conducted by Union Public Service Commission and after a rigorous selection process only 42 candidates are selected every year for the program and the exam is taken by close to 2.5 lakh candidates.
After completing the program, successful candidates are absorbed in Indian Railways and assigned highest level leadership program in Railway Organization.
For SCRA, there is an application fee of Rs.100 for candidates belonging to general category while female/SC/ST/PH candidates are exempted from any application fee.
Useful facts about SCRA Exam
SCRA Program was started in the year 1927, by the British in order to select candidates for assist them in their Railways Operations.
In 2013-14 2,79,695 candidates participate in the examination for just 42 seats.
SCRA exam focuses on evaluating the candidates in Mathematics, Physics, Chemistry, English Language, General Knowledge, and Psychological Test (Mental Ability).
The candidates successful in the written examination are called for the Interview, followed by a Medical Examination.
The examination is based on the syllabus of Class 12 prescribed by Central board of Secondary Education (CBSE).
The students undergo a four-year rigorous training program in Mechanical Engineering, for which the Institute has a Memorandum of Understanding with Birla Institute of Technology, Mesra, Ranchi.
The workshop training sessions are conducted during the holidays at BIT, Mesra.
Career progression in SCRA
After completing the probation in SCRA, the candidates are appointed as Officer in the junior scale. After about 2 years of service, candidates may be promoted to senior level.
After serving 6 to 7 years, the officers are promoted to Junior Administrative Grade.
Promotion to Senior Administrative Grade is done after 8 to10 years of service. The Senior Administrative Grade is equivalent to the Joint Secretary, Government of India.
Officers are promoted to Divisional Railway Managers (DRM) after serving at Senior Administrative Grade for a period of 6 to eight years.
Subscribe for Regular Updates of Special Class Railway Apprentices Examination
Special Class Railway Apprentices Examination Eligibility criteria
SCRA 2016 Eligibility Criteria
Nationality: Applicants need to be a citizen of India, Nepal, Bhutan or Tibetan refugee residing in India prior to January 01, 1962.
Age: The candidates should beof age group 17 to 21 years i.e. born between January 02, 1995 and January 01 1999.

Relaxation: The Upper age limit is relax able as per conditions mentioned below:

Maximum 5 years for SC/ST Candidates, J&K Domiciled applicants and Ex-servicemen.
Maximum 3 years for OBC Candidates, Defense Service Personal disabled in operation.
Maximum 10 years for candidates having Locomotors Disability (Orthopedically handicapped persons, OA or OL subcategories only).

Educational Qualifications: Applicant must have cleared any of the following examinations:

Class 12 examination with Mathematics, and either of Physics or Chemistry.
Pre-Engineering Examination of an approved University with first or second division.
Pre-Professional/Pre-Technological Examination of any Indian University or recognized Board, with Mathematics along with Physics or Chemistry as subjects of examination.

Physical Standards: The applicants must be physically fit as per the standards for admission to Special Class Railway Apprentices Examination, 2016.
Special Class Railway Apprentices Examination Application form and Admit Card
SCRA 2016 Application Process
Candidates need to make online application for the SCRA Exam 2016, using the official website of UPSC. Detailed instructions regarding the application process will be available on the website.
Guidelines for Filling the SCRA Online Form
Mode of application: The applications for SCRA will be accepted online only. Candidates are required to visit "www.upsconline.nic.in" in order to initiate the application process.

The Application process for SCRA has been divided into 2 parts.

Documents to be uploaded: Candidates are required to scan and keep their Photograph, as well as Signature. The specifications of the images are as follow:

Format: JPG
Maximum Size: 40kb
Minimum Size:

For Photograph: 3kb
For Signature: 1kb
Special Class Railway Apprentices Examination Fees
SCRA Exam 2016 Application Fee
Candidates willing to participate in SCRA 2016 are required to submit an application fee of Rs.100 by the means of the following methods:
Cash at SBI counter
Net Banking facility of State Banks
Master/Visa Credit/Debit Card
Note: The candidates belonging to Scheduled Caste/Scheduled Tribe /Physically Handicapped along with female applicants are exempted from paying any fee in order to participate in the examination.
Special Class Railway Apprentices Examination Exam pattern
SCRA 2016 Exam Pattern
SCRA Exam will be conducted in two parts:
Part I : Written Examination: Maximum Marks: 600 in the subjects as shown below.
Part II: Personality Test: Maximum Marks 200 mark. It will be conducted only for those candidates who are declared qualified on the results of Written Examination.
Subjects of the Written Examination under Part I, the time allowed and the maximum marks allotted to each subject/paper :
| | | | |
| --- | --- | --- | --- |
| Subjects | Code | Time | Marks |
| General Ability Test | 01 | 2 Hrs | 200 |
| Physical Sciences | 02 | 2 Hrs | 200 |
| Mathematics | 03 | 2 Hrs | 200 |
| | | Total Marks | 600 |
Paper Type: Objective- Multiple Choice Type questions only.
Medium: The Question Papers (Test Booklets) will be set in English only.
Standard: Question Papers will be approximately of the Intermediate standard.
Candidates must write the answers in their own hand. In no circumstances, will they be allowed the help of a scribe to write the answers for them. Blind candidates will, however, be allowed to write the examination with the help of a scribe.
Candidates are not permitted to use calculators for answering objective type papers (Test Booklets). They should not, therefore, bring the same inside the Examination Hall.
Special Class Railway Apprentices Examination Important details
SCRA Exam Centres
List of SCRA 2016 Exam Centres where the written examination was conducted are given below.
Agartala

Delhi

Kohima

Sambalpur

Ahmedabad

Dharwar

Kolkata

Shillong

Aizawal

Dispur

Lucknow

Shimla

Allahabad

Gangtok

Madurai

Srinagar

Bangalore

Hyderabad

Mumbai

Thiruvananthapuram

Barely

Imphal

Nagpur

Tirupati

Bhopal

Itanagar

Panaji

Udaipur

Chandigarh

Jaipur

Patna

Vishkhapatnam

Chennai

Jammu

Port Blair

Cuttack

Jorhat

Raipur

Dehradun

Kochi

Ranchi
Special Class Railway Apprentices Examination Address
Union Public Service Commission (UPSC)
Dholpur House,
Shahjan Road
New Delhi - 110-069
Queries can be addressed to
Shri Utkarsh, Professor,
Indian Railways Institute of Mechanical & Electrical Engineering,
Jamalpur, District - Munger,
Bihar, PIN - 811214
Ph: 9771462405
Special Class Railway Apprentices Examination Contact
Phone: 011-23098543 / 23385271 / 23381125
Fax: 011-23387310
Special Class Railway Apprentices Examination Exam Date
Special Class Railway Apprentices Examination Mode of Exam
Course
Mechanical Engineering
at
Indian Railways Institute of Mechanical and Electrical Engineering, Jamalpur
Conducted by
Union Public Service Commission
Scholarships - Deadline Approaching
Last Date:Mar 07, 2021

Last Date:Mar 08, 2021

Last Date:Mar 14, 2021

Last Date:Mar 15, 2021
More about Special Class Railway Apprentices Examination