Inspire Scholarship - List of Eligible Courses page is for the candidates who want to get selected for Inspire Scholarship in the academic session 2020-21. The candidates who want to know the names of courses which are considered eligible for Inspire Scholarship by the conducting body. Inspire scholarship is offered by the department of science and technology, the ministry of science technology for the students studying in bachelor or master level degree program in the field of natural & basic science. The candidates selected for the Inspire scholarship will get Rs 10,000 per year as a scholarship amount. The article Inspire Scholarship - List of Eligible Courses and Non-eligible courses are listed in the link below.
Inspire Scholarship (SHE) 2020-21
Inspire Scholarship 2020-21 List of Eligible / Non-Eligible Courses
Inspire Scholarship - List of Eligible Courses available on this page. The conducting body has earlier released the list of eligible courses on its website. Scholarship for Higher Education (SHE) aims to provide economic support to the talented students who are in the age group of 17-22 years. The scholarship is provided in the field of Bachelor and Masters level education in Natural and Basic Sciences. Total of 18 subjects, which comes under Natural and Basic sciences, are eligible for the Inspire Scholarship. Here, the candidates can check subject-wise lists of eligible courses in tabular form below. The student must be enrolled in the aforementioned BSc, BS, Int. MSc/Int.MS courses before applying for INSPIRE Scholarship.
Physics

Chemistry

Mathematics

Botany

Microbiology

Oceanic Sciences

Astronomy

Statistics

Geophysics

Biochemistry

Geochemistry

Biology

Astrophysics

Zoology

Anthropology

Atmospheric
Sciences

Geology

Electronics
Students pursuing Integrated M.S. courses at IISERs, NISER and Department of Atomic Energy Centre for Basic Sciences, Kishore Vaigyanik Protsahan Yojana (KVPY), National Talent Search Examination (NTSE), Jagadish Bose National Science Talent Search (JBNSTS) scholars and International Olympiad medalists pursuing Bachelor/ Master level courses in Natural Sciences are also considered eligible for Inspire Scholarship 2020-21.
Inspire Scholarship - Non-Eligible courses
The courses other than the subjects mentioned in the table above and listed below are not considered eligible for the Inspire Scholarship.
Engineering
Medicine
Military Science
Defence Studies
Agriculture
Psychology
Seed Technology
Anthropology
Home Science
Computer Science
Computer Applications
Bio-informatics
Instrumentation
Information Technology
Geography
Economics
Education
Biotechnology
Physical Education
Courses in Distance mode
Inspire Scholarship Application Form 2020-21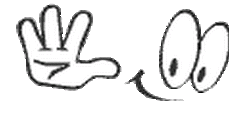 Latest News on Scholarships / Entrance Exams in India
In a case of any query related to Inspire Scholarship - List of Eligible Courses, you can write us in the comment section below.