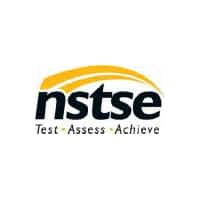 National Level Science Talent Search Examination (NSTSE) 2015
Last date to apply
Extended to October 15, 2013
About National Level Science Talent Search Examination (NSTSE) 2015
NSTSE is a diagnostic test measures how well a student has understood concepts and gives detailed feedback on the same, to help them improve. NSTSE question papers are scientifically designed to test concepts underlying the curriculum in an interesting way. The questions includes mathematics and science.
It also provide Student's Performance Report 1&2 (SPR which provides real feedback on real learning). Allows students to know where he/she stands and pinpoints areas of strength and weakness. This exam is for feedback and improvement. This report will be helpful for each and every student to analyse his/her performance and improve upon it.
4,20,000 students participated in NSTSE in 2013. The topper of NSTSE will receive a cash prize of Rs. 2 lacs
Who can apply - The Eligibility Criteria
Gender
Both
Region
All India, Indonesia, Saudi Arabia, UAE, Qatar, Yemen, Oman, Kuwait, Russia, Nepal, Libiya, Bahrain, Iran and Tanzania
Class/ Age
Class 2-10
Class 11 and 12 - PCM and PCB
Reward
A) NSTSE topper will be awarded with Rs. 2,00,000 cash prize. The student who achieves the highest percentage of marks among all the classes is declared as NSTSE Topper.
B) The top 3 rankers in each class of NSTSE-2014 will be awarded with a Tablet PC + Memento+Medal.
For more information on the reward click here
Registration/ Test Fees
Rs. 150 - Without sample Question Paper
Rs. 200 - With sample question Paper
The fees can be paid online or by sending a DD in favour of Unified Council, payable at Hyderabad
Application Mode and Process
The student can get a Free Printed Registration Form from Unified Council's office by writing a letter along with a self addressed envelope with stamps Rs.5/-
OR
The student can also download the Prospectus & Registration Form from the website. Please send the filled application form to Unified Council's office with required enclosures.
Selection Process
The Selection would be based on the basis of the written examination. The exam tests the Science and Mathematics ability of the sudents.
The Exam would be conducted on 25th January, 2015
The result would be available on net

Address
Unified Council
#16-11-16/1/B, Saleem Nagar, Malakpet, Hyderabad - 500036
Contact National Level Science Talent Search Examination (NSTSE) 2015
Phone: 040-24557708, 24545862, 66139917
Fax : 040-2454 2215
E-Mail: exam@unifiedcouncil.com