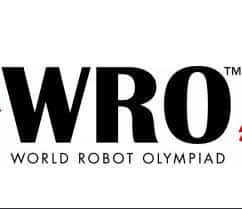 World Robot Olympiad 2018
Last date to apply
For Regular Elementary and Junior Category
: 10 July 2018
Remaining categories:10 August 2018
About World Robot Olympiad 2018
WRO India 2018, World Robot Olympiad India 2018 is one of the largest Robotics Competition going to held in Thailand for students between the age group of 9 to 25 years. The participating teams need to create, design and build a robot model that look or behave like a human athlete. The competition is held since the year 2006, WRO India 2018 has four competitive categories:
Regular Category
Open Category
WRO Football
Advanced Robotics Challenge (ARC)
The key objectives of this Olympiad are to build scientific temperament and 21st-century skills in students, foster an eco-system of tinkering aimed at promoting innovative and creative thinking. The theme for WRO 2018 is "Food Matters". This year the International Championships are going to be held in Thailand.
WRO India 2018 will be a team-based challenge. To participate in the contest participants must apply as a team, consisting of one coach and one or two team members. Candidates must note that one coach and one member will not be regarded as a team.
Schools are also invited to enter a team of three students to participate in this competition. Teams will compete first at the Regional and National Level, then winners of National Level World Robotic Olympiad India 2018 will represent India at the International Level.
About World Robot Olympiad 2018
The World Robot Olympiad is a competition for science, technology, and education which brings together the young people from all over the world to develop their creativity and problem-solving skills through challenging and educational robotics competitions.
World Robotic Challenge 2018 will be hosted by Thailand and is organised by India STEM Foundation and National Council of Science Museums (NCSM).
World Robotic Olympiad Schedule 2018
| | |
| --- | --- |
| Event | Dates |
| WRO Registration Ends | 10 August 2018 |
| Regional Competitions | 28 July to 19 August 2018 |
| National Championship | 1-2 September 2018 |
| International Championship | - |
| WRO Result | To be declared |
Qualifying teams across India will be assessed and selected teams will be representing India at International championships to be held in Thailand.
Subscribe for Regular Updates of World Robot Olympiad 2018
World Robot Olympiad 2018 Eligibility Criteria
Gender
Any
Region
India
Class/ Age
9 to 25 years
Details
Age Criteria for Team Members: (In the year of Competition)

Regular/ Open Elementary Category Age: 9 to 12 years.
Regular/ Open Junior High Category Age: 13 - 15 years
Regular/ Open Senior High Category Age: 16-19 years
WRO Football Category: 10-19 years.
Advanced Robotics Challenge:17- 25 years.
Open Advanced Robotics Challenge: 17-25 years.

Age Criteria for the Coach: At the time of registration, the minimum age of the coach must not be less than 20 years.
World Robot Olympiad 2018 Reward
The winners of National Level World Robotic Olympiad 2018 will represent India at the International Level i.e. The World Robotic Challenge 2018. The rewards for the International level will be disclosed soon on the official website.
World Robot Olympiad 2018 Application form and Process
Participants who wish to participate in the World Robotic Olympiad 2018 must fill the application form online only. The details of coaches and team members are to be filled in the application form. Follow the link given below to apply online.
Click Here to Apply
Rules for WRO Registration
Submission of WRO Application form
WRO 2018 application forms are to be submitted Online Only. The participant and the coaches must ensure that they read the detailed application rules carefully and it is the responsibility of coach and the team to ensure the eligibility of participants.
Registration fees for each category are given below:
Category

Application Fee

Regular Category
Elementary, Junior High & Senior High-Level

Rs 6,700

Open Category
Elementary, Junior High & Senior High-Level

Rs 9,200

WRO Football Category

Rs 9,200

Advanced Robotics Category

Rs 18,500
Payment of Registration Fee
Candidate can pay online through Debit Card/ Credit Card/ Netbanking/ Wallet/ Cash card/ UPI/ EMI.
World Robot Olympiad 2018 Selection Process
The selection process for each category is different and unique; there are certain rules and regulations which are to be followed by the jury during selection procedure for each category. Here are the four main categories in WRO and the challenges in each category:
Regular Category Challenges - Topics for Participation
Reduce Food Waste (Elementary)
Precision Farming (Junior High)
Food Distribution (High School)
Open Category: The mission this year is to build a robot that supports the way we grow, share and consume food. The project should focus around at least one of the following aspects of the Goal 2 of sustainable development:
Promote sustainable agriculture
Improve nutrition
Achieve food security
End hunger
WRO Football: An exciting Robot soccer match that requires students to design and program two robots to compete against an opposing pair of robots by kicking an infra-red ball into opposing team's goal.
Advanced Robotics Challenge: The challenge is to make a robot that can score as many points as possible in a robot version of the Tetris® game called Tetrastack. The robot will locate, identify, and stack interlocking coloured shapes called tetracubes within the Stacking Form – a rectangular upright box.
Note: Challenges of each category are different from each other and there different criterion of selection which is given in detailed version on the official website www.wroindia.org kindly follow the link.
WRO Regional Tournaments Schedule

Region
Date of tournament
(Tentative)
Schedule
(Will be released soon)
Venue
Chennai
28-29 July 2018

-

To Be Declared
Ahmedabad
18-19 August 2018
To Be Declared
Hyderabad
28-29 July 2018

-

To Be Declared
Tirupati
4-5 August 2018
-
To Be Declared
Trivandrum
4-5 August 2018
-


To Be Declared
Chandigarh
18-19 August 2018
-


Learning Path School Mohali
Plot No 3, Sector 67, Behind Niper,
Sahibzada Ajit Singh Nagar,
Punjab 160062
Dehradun
(Confirmed)
11-12 August 2018
Graphic Era University
566/6, Bell Road, Clement Town,
Dehradun, Uttarakhand – 248002
Delhi NCR
(Confirmed)
18-19 August 2018

-

Manav Rachna International School
Sector 14, Faridabad, Haryana 121002
Kolkata
(Confirmed)
4-5 August 2018
-


The Newtown School
Premises # 01-0279, Plot # DD 257,
Action Area 1, New Town, Kolkata 700156
Bhopal
4-5 August 2018
-


To Be Declared
Varanasi
11-12 August 2018
-
To Be Declared
Bangalore
28-19 July 2018
-
To Be Declared
Mumbai
11-12 August 2018
-
To Be Declared
World Robot Olympiad 2018 Contact Details
Email: wro@indiastemfoundation.org
Phone No: +91-9560886434