A random survey among Engineering and Medical student says the following: Mathematics needs smartness, Physics need Imagination, Biology needs understanding & memory, Chemistry needs agility and English: Don't Know, Don't know & don't know exactly. So how are you planning to prepare for the English portion which will be a part of your Entrance exam you are preparing for? Are you going to read those 10th and 11th English books? Or you are planning to revise all those purist's grammar rules which you have never used in your language till yet. You must answer these questions before starting your preparations.
In this article we will provide you some basic set of rules and guidelines, which if followed with full dedication, will certainly help you score efficiently in the English section.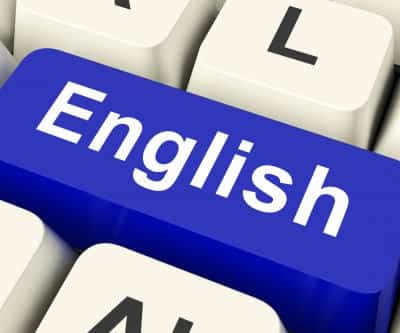 Image Credits:Stuart Miles at freedigitalpgoto.net
The below given guidelines are useful for any entrance exam which has an English Component be it BITSAT, Manipal Entrance Test, CAT, SAT etc.
1. Do lots of Reading
Read, Read and Read more. This suggestion is the most efficient and important one that you would help you to improve your vocabulary and reading skills. It will for sure help you in sections where you have to read long passages and answer complex questions out of it.
Approach: Subscribe the hard copy of The HINDU on daily basis. No other newspaper is as good as The Hindu. Sit with a pen and underline every new word you will get in articles. Now start reading The Hindu webpage articles and columnist part. There is a section "Know Your English." Start Following it. In every article you will get 2-3 new words. What are you supposed to do with new words: I'll tell you later here.
One Month Regular Reading: When you think you are getting comfortable with 3 words per article start reading The Newyorker. I'm going to tell you something. And remember don't tell this to any of your competitive. If the paper you are preparing for is made by Indian Government then vocabulary must be prepared by reading Indian English newspaper only & if it by American (GRE, TOEFL etc.) then the same case is here also. So if you are preparing for UPSC, IBSP, SSC or similar then The HINDU will be enough but if you are going for SAT, GRE, TOEFL then you have to start reading The Newyorker but first start from the The Hindu because the new words per articles will be more than 10. Trust me and just follow the guidelines.
Reading a lot will help you in following things:
Increasing your reading speed.
Learning more words.
Increase your awareness & knowledge about various issues.
Help you in scoring good marks in the long passage type questions.
Gives you a good hands on experience in correcting the sentences with grammatical errors.
2. Learn more Words & their Meaning
Word Power made Easy: yeah,Go and buy this book. 30% of the words in your entrance exam will be from this book.
Approach: Let's make it simple, you have to finish this book three times to get the complete power to use and understanding over the words of this book.
Make Flash Cards: Tell this trick to everybody: Now what are you going to do with every new word you will face during this time period. Oh! You will remember it. Let's not fool ourselves anymore.
Approach: Cut down an A4 size paper into 16 equal parts. Each will be a flash card. Write every single word you face on one side of the card and write the meaning and details on the other. Make two boxes (Show box will work perfectly) one with blank flash cards & the other with words. Carry some of your flash cards everywhere, In tuitions, In school & show this to everybody and ask meanings. You will be the "Word Devil" soon. Not even a single word should be missed.
Do not ignore words: Don't ignore a single word whose meaning you don't know. Start loving new words and appreciate their meaning even the slight differences between two synonyms. No two words in English mean same thing. Every word in front of you can be there in your exam.
3. Create you blog & Write Regularly
Write the incidents and the places you use to remember and go back before sleeping. I know that you can remember every bit of details of it. Write it down, give a bit of fictional touch, and entertain your readers.
Approach: Pick a bunch of flash cards from the box. Random words. Now your target is to write the story completely but the following words must be there. Two weekends: Two story. Make the incidents of your life immortal.
4. Other Tricks
There are a few more tricks one can use to increase his/her efficiency even more:
Learn how to make Mnemonics,
Read 3 Novels per month and increase your reading speed.
Start writing journals and make it available on the internet: The fear of doing mistakes publically will stop you to do any grammatical mistakes in your writings.
Follow the above guidelines with all your dedications and add whatever you think is efficient. There is a trick to check whether you are doing things rightly or not: If you are seeing the words of your box again and now you know the meaning and there is a devil smile on your face as soon as you saw the word. Yeah, you are doing it in the right manner. "Brace Yourself"