CMAT Exam Pattern 2018 is officially released by All India Council for Technical Education for the CMAT Exam which is scheduled to be conducted on 21 January 2018. Common Management Admission Test CMAT 2018 will be the key to unlock the admissions to the best management colleges of India that are approved by AICTE. The application process will start on 21 October 2017 and will end on 15 December 2017. Interested candidates can register for the CMAT by following the link given below and already registered candidates can go through the CMAT Exam Pattern 2018 given in detail on this page.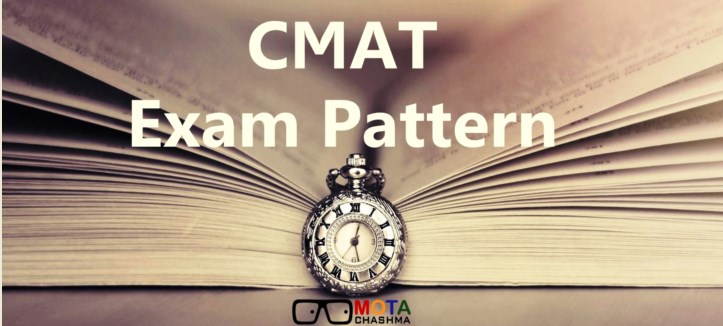 CMAT 2018 Exam Schedule
Event

Dates

CMAT Registration begin

21 October 2017
(10:00 PM onwards)

The last date to register for CMAT

15 December 2017

CMAT Admit Card

January 2018

CMAT Exam Date

21 January 2018

CMAT Result 2018

First week of February 2018
CMAT Exam Pattern 2018 - Brief Introduction

CMAT Exam 2018 will be an online exam conducted across 62 cities in India. Students have the time limit of 3 hours i.e. 180 minutes to complete their test on time, In the limited time duration they have to complete the set of 100 questions subdivided into 4 sections with each of the question carrying 4 marks, total maximum marks a candidate can score is 400.
| | |
| --- | --- |
| Duration | 3 Hours |
| Total Questions | 100 Questions |
| Marks per Question | 4 marks |
| Maximum Marks | 400 Marks |
| Sections | 4 Sections |
| Questions per Section | 25 Questions |
| Negative Marking | -1/4 Marks |
| Unanswered question | 0 Marks |

There will be 4 sections in CMAT Exam, namely;
Quantitative Techniques & Data Interpretation
Logical Reasoning
Language Comprehension
General Awareness
CMAT Exam Pattern 2018 - Section wise Marks Distribution
Section

Total Number of Questions

Maximum Marks in each section

Quantitative Techniques &
Data Interpretation

25

100

Logical Reasoning

25

100

Language Comprehension

25

100

General Awareness

25

100

Total

100 Questions

400 Marks
CMAT Exam 2018 Negative Marking


Students must know that there will be a strict negative marking scheme in the CMAT Exam 2018 which may directly affect their all India ranking. If a question is answered correctly applicants will get full marks for that i.e. 4 Marks and if he/she marks the incorrect choice then their 1 mark will be deducted from the total marks secured by them.
Correct Answer: 4 Marks
Incorrect Answer: -1 Marks
Unattempted Answer: 0 Marks
CMAT Exam 2018 – Instructions
Applicants have to reach their respective test centres 1 hour 30 minutes prior to the examination.
At the test centre, each candidate will be seated at a desk with a computer terminal and he/she will be provided with a scratch paper for calculations.
1 hour extra will be granted to visually impaired or cerebral palsy candidates.
No candidate would be allowed to carry mobile phones, calculator, digital watch or any gadget inside the examination hall.
No candidates would be allowed to talk or discuss in the examination, any candidates found doing so will be dealt with as per the norms of the university.
The candidates are not permitted to write anything on the question paper.
Quick Links Related to CMAT Exam 2018
In case of any query related to the CMAT Exam Pattern 2018, you can write to us in the comments section below.