Objective General Knowlegde & Current Affairs (Level 2) : Useful for UPSC / State PCS / CSAT / Bank PO / NDA / CDS / MBA 1st Edition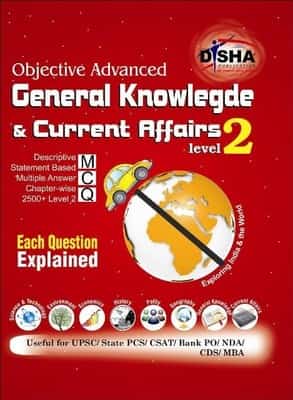 Price Comparison: Click to BUY
Note: Prices do not include Shipping Charges, this may vary across retailers.
Book Summary and Content
This book, out of all the general knowledge books is basically designed for students appearing for UPSC/ STATE PCS/ CSAT/ BANK PO/ NDA/ CDS/ MBA entrance examinations. This comprises of more than 2000 multiple choice questions covering topics such as history, polity, economics, science, ecology and current affairs. The questions in this book are formed taking in consideration the latest format and the questions are explained in a manner which is understandable by the students.
The book comprises of the following sections:
History
Geography
Indian Polity and Governance
Economics
General and Modern Science
General Awareness
Current Affairs
Subscribe for Regular Updates
Scholarships - Deadline Approaching
Last Date:Apr 20, 2018

Last Date:Apr 21, 2018

Last Date:Apr 23, 2018

Last Date:Apr 23, 2018