NIPER Joint Entrance Exam (English) books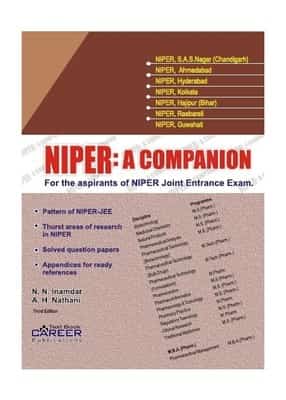 Price Comparison: Click to BUY
Note: Prices do not include Shipping Charges, this may vary across retailers.
Book Summary and Content
Book for preparation of NIPER Joint Entrance Exam for M.S. Pharm & M.Tech for admission in any of the 7 institutes of NIPER for a career in Pharmacy.
The Book contains
The solved questions from previous NIPER-JEE (2004-2012) based on the students' memory.
The sample question papers for practice.
The name reactions, rules etc of organic chemistry and spectral range of analysis for quick revision.
The frequently asked general scientific awareness information like newly approved drugs, common abbreviations etc.
Subscribe for Regular Updates
Scholarships - Deadline Approaching
Last Date:May 19, 2018

Last Date:May 19, 2018

Last Date:May 27, 2018

Last Date:May 31, 2018